SS Seats
---
They fit in LT models, right?
im pretty sure they do
---
My sig thanks to Gcobalt
Cobalt Master
Join Date: Feb 2010
Location: Middletown, PA
Posts: 1,928
Yea they are a direct bolt in.
I want to get them aslo.
Yes they bolt right in. The plugs are "technically" the same but need repinned if the seats are from different years. ( I can't remember the breakdown on that)

For example: I have Black cloth seats out of an '06 in my '09 and the airbag light is on. I just have to pull the diagram from alldata and switch the pins IIRC.




---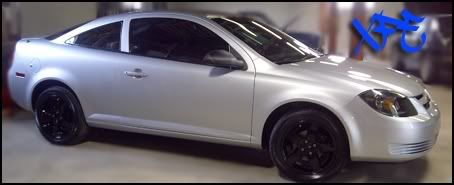 Cobalt Specialist
Join Date: Mar 2010
Location: Pittsburgh, Pistolvania
Posts: 1,218
They fit. If you have the airbag light underneath the radio for the passenger, you will likely need to transfer the weight sensor. I'm not sure if you need to do this on the SS/TC seats though, but you will need to do it for the seats from the SS Supercharged. TBH, if you're not getting SS/TC seats or G85 Recaro seats from the G85 SS/SC, then just look for G5GT or Cobalt Sport/2.4 SS leather seats. They're pretty much the same as the base SS/SC seats except for the lack of embroidery and color insert. Plus I think those would have the weight sensor.
---
GM Stage II | 2nd Gen Projectors | 5000K Low Beams | 3000K HID Fogs | LED Tails| SS/TC Seats
▲RIP 2007 G5: Totalled 1/26/10▲
Forum Regular
Join Date: Feb 2010
Location: Michigan
Posts: 88
thanks for the input, figured they were direct bolt on but didnt expect the airbag difficulties!
Posting Rules

You may not post new threads

You may not post replies

You may not post attachments

You may not edit your posts

---

HTML code is Off

---