Newcomer
Join Date: May 2010
Posts: 2
Side Panel Removal
---
I got two 12's in my trunk and almost everything vibrates like hell. I've been able to fix about everything I even stuffed some hoodies under my back dash to stop that form vibrating. Well the panel in the back seat on the drivers side vibrates like hell if I push on it then it stops so I wanna take it off and see what I can do but I got no idea how to get it off anyone done this before? Its a 2009 coupe
Remove the seat belt bolt. Then there is a little clip and underneath of that is a small torx bolt. Then pull on the pieces and then will come right off.




---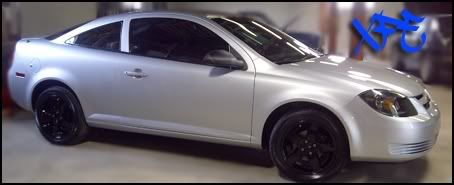 Newcomer
Join Date: May 2010
Posts: 2
Ha thanks a lot. Didnt wanna risk breaking anything
Cobalt Specialist
Join Date: Mar 2010
Location: Pittsburgh, Pistolvania
Posts: 1,218
Cobalts are rattle traps. Also, the clips for the window switch screws are bad culprits. Its metal on metal and vibrates like hell... so try to insulate those as well.
---
GM Stage II | 2nd Gen Projectors | 5000K Low Beams | 3000K HID Fogs | LED Tails| SS/TC Seats
▲RIP 2007 G5: Totalled 1/26/10▲
Posting Rules

You may not post new threads

You may not post replies

You may not post attachments

You may not edit your posts

---

HTML code is Off

---