Newcomer
Join Date: Jun 2010
Location: Upstate NY
Posts: 18
HID Help
---
Ok I bought an HID kit from buyhid.com and they got here today, I just finished installing them and the driver's side is alot dimmer than the passenger.
Is there a fix for this, did I **** something up, a defect maybe? Anyone know whats wrong?
Cobalt Specialist
Join Date: Mar 2010
Location: Ohio
Posts: 1,056
mkulrey is the vendor on here from buyhid.com so i would definitely say send him a PM and ask about it, he would know whats up
---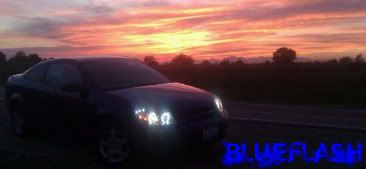 2006 Laser Blue LS -
Wrecked
Newcomer
Join Date: Jun 2010
Location: Upstate NY
Posts: 18
OK I sent mike an email but I had to swap my old headlights in for the time being but I did some more diagnostic testing today and this is what I came up with;
The passenger side headlight wires read 12.69~12.75 volts
The drivers side reads 11.44~11.56 volts.

I know both are supposed to be 12 but I cant figure out why theres a voltage drop on one and not the other, if they were equal i'd say they were taxing the system too much but its just the one, anyone have any ideas?
Posting Rules

You may not post new threads

You may not post replies

You may not post attachments

You may not edit your posts

---

HTML code is Off

---