Newcomer
Join Date: Jul 2009
Posts: 49
Just Did the the Evo Mod
---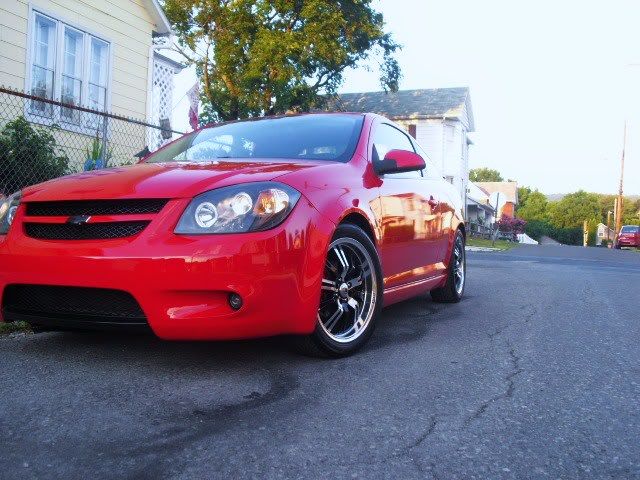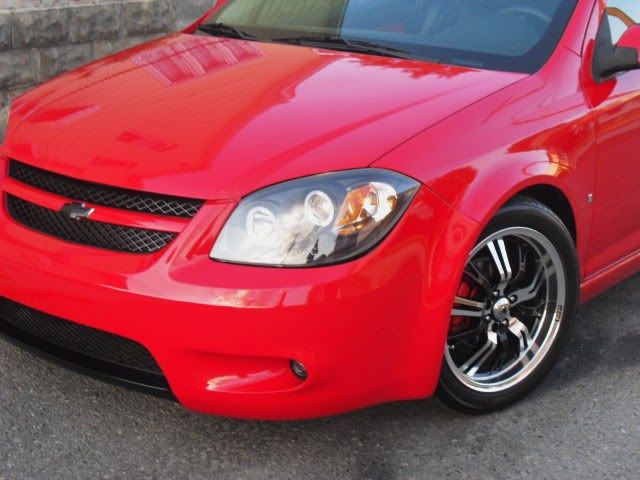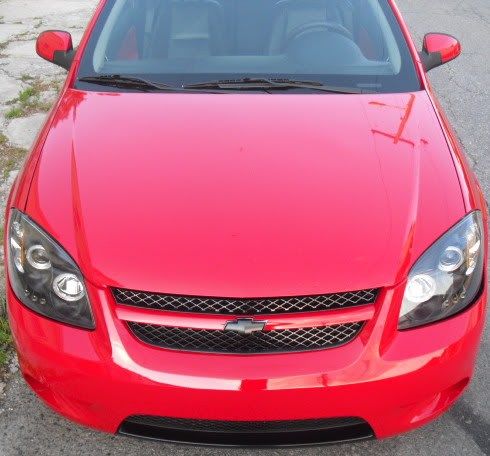 Cobalt Specialist
Join Date: Mar 2010
Location: Ohio
Posts: 1,056
Nice, looks awesome! cant wait to do this when i get my new bumper
---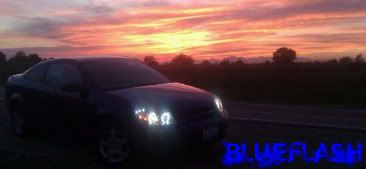 2006 Laser Blue LS -
Wrecked
Forum Regular
Join Date: Jun 2010
Posts: 141
that looks great, and same with everything else...except for the wheels
Join Date: Feb 2010
Location: Fairbanks, AK
Posts: 787
Definetly looks badass, but I agree with derrbalt, you need all black wheels. I'm thinking of doing this to mine which is blue but I need to get a new bumper first.
Cobalt Specialist

Join Date: Sep 2008
Location: Huntington, TX
Posts: 1,306
need to do the grill bar..
Nice! I agree with Dman, do the grill bar to make it even sexy-err! Damn I want an ss bumper too...
Looks super sexy!
---
1986 Chevrolet Camaro IROC-Z
- Wrecked/Sold
1998 Chevrolet Cavalier
- Wrecked/Donated
2007 Chevrolet Cobalt LT
- M62 Supercharger, Ported Throttle Body, 42 lb/hr Injectors, Intense 2.9" Pulley, Cobra Heat Exchanger, SS/TC Exhaust, TTR Engine and Trans Mounts, Trifecta Tune, ZZP Header and Downpipe, '08+ FE5 Struts/Shocks, SSC Springs, FE5 Control Arms, SS/SC Front Swaybar, Powell Hardcore Rear Swaybar, 18" MSR 045s, Dunlop ZIIs, Nightshaded Tails/Side Markers, Shorty Antenna, Black Bowties, Black Grilles, Black Headlights, Dual JL 12" w1v2 Subs, A/D/S Front/Rear Speakers, Pioneer 7" Touchscreen, G85 Recaros, Leather Rear Seats, 160 MPH Cluster.
2014 Chevrolet Cruze Diesel
- 17" MSR 013s, Black Bowties, Black Tails, UR Rear Lower Bar
1981 Chevrolet Camaro Z28
- JVC Ribbon Tweeters, SEAS Mids, Pyle Woofers, Kenwood Tape Deck, Zapco Amp/Equilizer, Ceramic-Coated Longtubes, 2.5" Pypes Stainless Exhaust, Bilstein B6 Shocks, GW U/L Control Arms, Hotchkis Springs Sway Bars, DD HDX Cluster
2017 Chevrolet Volt LT
- Black Bowties
Veteran
Join Date: Sep 2009
Location: maryland
Posts: 745
looks good, but i saw it yesterday! because i got the sneak peak aka we live in the same town haha
Posting Rules

You may not post new threads

You may not post replies

You may not post attachments

You may not edit your posts

---

HTML code is Off

---