How to Remove Low Rise Spoiler and Replace with Highrise?
---
Alright i just ordered a SS high-rise, and i currently have low rise, and am waiting for my highrise from california, was curious if anybody knew how to remove n take off the low-rise and swap it for the highrise. just wanting anyone to help me out thanks.. post pictures n everything.
To take it off it is just hte process of removing the fasteners fromthe inside of the trunk and slowly pulling off of the trunk lid as the adhesive gasket material will still be ont eh trunk lid and spoiler and may not want to seperate. To install all depends on if you need to drill new holes, if new holes are not needed, reverse process.
Just a few bolts....

Remove spoiler

Reverse process........




---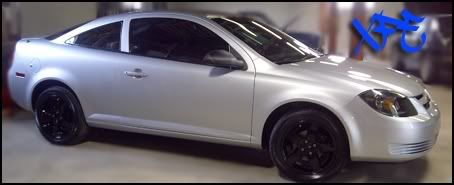 Contributor
Join Date: Dec 2009
Posts: 339
Now I'm excited n everything do i need to do another seal or anything or no like a gasket or anything or just use like 3m tape

---------- Post added at 01:05 PM ---------- Previous post was at 01:04 PM ----------

Def will post some pictures up of the swap n also of the other build when we do usampduffys exhaut headers downpipe n blueflashs stuff also make it a big thread haha
When I took my high rise off it was a pain in the ass! I used fishing wire which helped but there were areas i couldn't get to with it. IDK you just have to tackle it. I ended up putting it back on though and trading a member trunks.
---
2006 Cobalt: Bolt On's
Posting Rules

You may not post new threads

You may not post replies

You may not post attachments

You may not edit your posts

---

HTML code is Off

---