Sub Led's
---
so i wanna put a led strip on the back of my sub box so that when i open my truck the red leds come on...would it be ok to just splice into my truck light wire in order to do this.. and will that give the led's enough power? any suggestions?
yeah that should work fine, the LED's don't take up too much power, so you should be OK splicing it in with the trunk light
Forum Regular
Join Date: Jun 2010
Location: davenport, iowa
Posts: 100
theres two wires a red and a black.. how will that work?
Cobalt Specialist
Join Date: Mar 2010
Location: Ohio
Posts: 1,056
Just splice the wires from the led strip to the wires for the trunk light bulb, thats what duffy did, his come on when his trunk opens and im about to do the same with blue LEDs. red is power and black is ground
---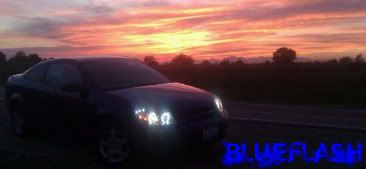 2006 Laser Blue LS -
Wrecked
yea it'll work, im in the process of doing exactly that right now, except im just taking the stock bulb out and plugging the wires into its slot.
Forum Regular
Join Date: Jun 2010
Location: davenport, iowa
Posts: 100
yea thats prolly what i will do.. no need for stock light
Posting Rules

You may not post new threads

You may not post replies

You may not post attachments

You may not edit your posts

---

HTML code is Off

---