Forum Regular
Join Date: Jul 2010
Location: Lenexa
Posts: 166
09 Balt Parts
---
ive been googling around for about the last two days and i havent been able to discover many aftermarket parts for my 09 LT cobalt (sedan)...dont hate
but maybe im just not searching right or there are sites that are just hidden who knows...any sites that have some after market parts mainly lookin for heads and tails after market and wondering what all else is out there so people if have some sites help me out thanks
---
Contributor
Join Date: May 2010
Location: Pittsburgh, PA
Posts: 439
ebay for the heads and tails. everywhere else are a bit more money.
all the parts for the 05 up cobalts are interchangeable for the most part.
no hate on the sedan. ;)
heads were 150 tails are 225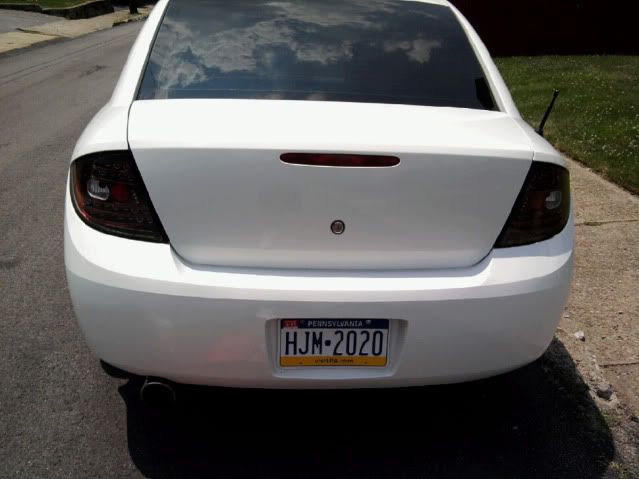 Start checking out some of the sponsor sites. I bought my coilovers from cobaltmania.com, bought my control arms from Crateenginedepot.com, they have performance and aesthetic upgrades on both of the sites.
---
"Got a hot girl you're less than friends with? That means she's a stranger, stop staring creepo."
Cobalt Master
Join Date: Feb 2010
Location: Middletown, PA
Posts: 1,928
I paid $140 for my tails from tunersdepot.com.
Contributor
Join Date: May 2010
Location: Pittsburgh, PA
Posts: 439
Quote:
I paid $140 for my tails from tunersdepot.com.
only sedan tails that cheap are the stock looking lights but in LEDS. or used if you can find them
Cobalt Specialist
Join Date: Mar 2010
Location: Wisconsin
Posts: 1,437
I agree that Ebay is your best bet for headlights and taillights. Although there's not too many taillights to chose from. For other parts I'd check-out the vendors on here.
Quote:
only sedan tails that cheap are the stock looking lights but in LEDS. or used if you can find them
Yea, the ones like mine are the cheapest... haha. But they still look good
Forum Regular
Join Date: Jul 2010
Location: Lenexa
Posts: 166
Thanks everyone for the help Headlights/Tail lights/ and HID's are now currently on there way to my house
pics will come as soon as installed
---
Posting Rules

You may not post new threads

You may not post replies

You may not post attachments

You may not edit your posts

---

HTML code is Off

---