Black Interior
---
just thought i would keep all of you up to date on what im doing so i just finished paint all the trim peaces in my car black and they match perfectly. ill post some pic in the morning when its not dark so you can see. all i have left to do is the door panels an then im done and then the hunt for black seats begins.
Forum Regular
Join Date: Jul 2010
Location: Menifee,CA
Posts: 63
i was thinkin of doin mine but im not sure if i should.
---
2010 Chevy Cobalt Coupe LT XFE 2.2L 5 Speed
Tsudo N-1 CatBack Exhaust
Spectre Custom fit Air Filter
diffently a must do it looks amazing you couldn't tell that i painted them the look exactly like the ebony oem ones. as long as you use flat black you will be fine it is worth it rather then spending a s**t load of money on gm parts or waiting around for peices at a junk yard. only 2.50 a can and 2 cans did everything but the door panels and the seat trim peices.
I'd like to see how this turned out...
---
1986 Chevrolet Camaro IROC-Z
- Wrecked/Sold
1998 Chevrolet Cavalier
- Wrecked/Donated
2007 Chevrolet Cobalt LT
- M62 Supercharger, Ported Throttle Body, 42 lb/hr Injectors, Intense 2.9" Pulley, Cobra Heat Exchanger, SS/TC Exhaust, TTR Engine and Trans Mounts, Trifecta Tune, ZZP Header and Downpipe, '08+ FE5 Struts/Shocks, SSC Springs, FE5 Control Arms, SS/SC Front Swaybar, Powell Hardcore Rear Swaybar, 18" MSR 045s, Dunlop ZIIs, Nightshaded Tails/Side Markers, Shorty Antenna, Black Bowties, Black Grilles, Black Headlights, Dual JL 12" w1v2 Subs, A/D/S Front/Rear Speakers, Pioneer 7" Touchscreen, G85 Recaros, Leather Rear Seats, 160 MPH Cluster.
2014 Chevrolet Cruze Diesel
- 17" MSR 013s, Black Bowties, Black Tails, UR Rear Lower Bar
1981 Chevrolet Camaro Z28
- JVC Ribbon Tweeters, SEAS Mids, Pyle Woofers, Kenwood Tape Deck, Zapco Amp/Equilizer, Ceramic-Coated Longtubes, 2.5" Pypes Stainless Exhaust, Bilstein B6 Shocks, GW U/L Control Arms, Hotchkis Springs Sway Bars, DD HDX Cluster
2017 Chevrolet Volt LT
- Black Bowties
ill have pictures tomorrow i was out at a water park and got back to late to take pics
It's gonna scratch...just sayin.

I painted some of my panels..Needless to say...they are in the garbage right now.




---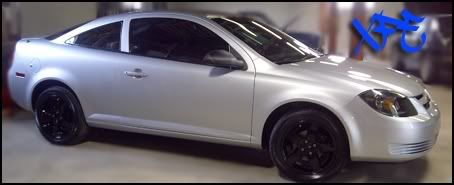 yeah I have painted panels in the past and it just doesn't work out too good in the long run.
Cobalt Master
Join Date: Sep 2008
Location: Albany NY
Posts: 1,969
yeah lol reason why i didnt paint mine. i constanly push my door panel with my foot alll the time. i dont think ill ever have black panels. i can buy them all but the door panels and insert is stopping me seats too
Yeah I know just cant stand that tan color i put a flat clear coat over it I really don't abuse the door and panels that much. so far so good i'm trying o find local junk yard where i can get stuff but its hard finding a junk yard by me. a little off topic here but what is the highest you would pay for ss recaro front and rear seats?
Posting Rules

You may not post new threads

You may not post replies

You may not post attachments

You may not edit your posts

---

HTML code is Off

---