SS Bumpers
---
Ok. So I have the basic LS model. I want my bumpers to look like the SS. So far I have gathered I need to purchase:

SS Front Bumper
SS Front and Rear Lip
SS side skirts

If there is anything else I need please let me know.
This could be a pricey procedure and I want to do it correctly.
Thanks!
Forum Regular
Join Date: Nov 2010
Posts: 134
i think you need a rear bumper as well, if i remember correctly they dont conform correctly, but not positive, oh an u also need the retainer clips to hold the lips on the bumper (thoes are pricy just a heads up)
I wish stupid SS lips weren't so damn expensive. It's a tiny piece of plastic!
Contributor
Join Date: Apr 2011
Posts: 302
bumpers are around $350 a piece unpainted. sidekirts $100-$200. thats just what ive seen.
I know. It's unreal. Why are they so expensive?
Contributor
Join Date: May 2010
Posts: 288
Know where I could find some rear valance grilles for sc/tc, besides cratengine which they want like 150-160 not including tax! Now thats a rip off
---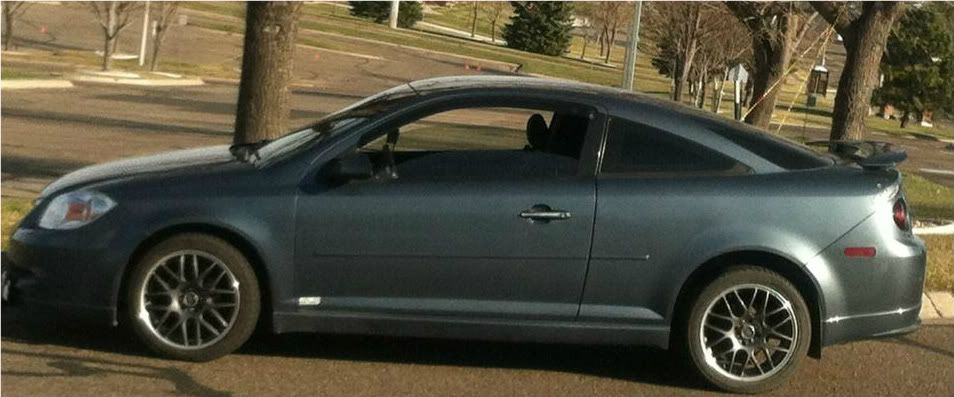 Newcomer
Join Date: Jul 2011
Posts: 44
you might need SS badges :P
They are so expensive because either they all are already on an SS or in a junk yard all smashed up due to an accident. Not many people lose their cars to a t bone compared to rear endings. Supply and demand, it sucks when you demand and great when you supply! I found a couple through my local junk yard and they even want 300+
Well dang. Looks like I'll hold out til I can find a good deal
I hope you do but dont get your hopes up, I've been looking since September and will continue my search!
Posting Rules

You may not post new threads

You may not post replies

You may not post attachments

You may not edit your posts

---

HTML code is Off

---