Newcomer
Join Date: Jul 2012
Posts: 18
Inside Door Handles - Powder Coat
---
I reda alot of post about the inside door handles and the bubbling chrome and it's peeling off. What does everybody think about having the chrome stripped of then having them powder coated to match your interior?
Sounds expensive for some door handles.
---
05 Mitsubishi Evolution 8
05 Chevy Cobalt LS (RIP 7/13/2013
)
99 Nissan Altima GXE (Daily)
99 Subaru Legacy (Daily)
07 Jeep Liberty Limited (No longer the tow truck for the balt
)
If you have questions and I'm not on please PM, notifications go straight to my phone 24/7.
My Showoff
Join YC on FB
Syndicate of Tuners.com
I actually hadn't thought about doing that. Sounds like a good idea to me.
Cobalt Specialist
Join Date: Mar 2010
Location: Wisconsin
Posts: 1,437
Go for it! But paint is cheaper, lol. My driver's side has started to peel a little, I just sealed it up with some clear super glue. It's held up so far!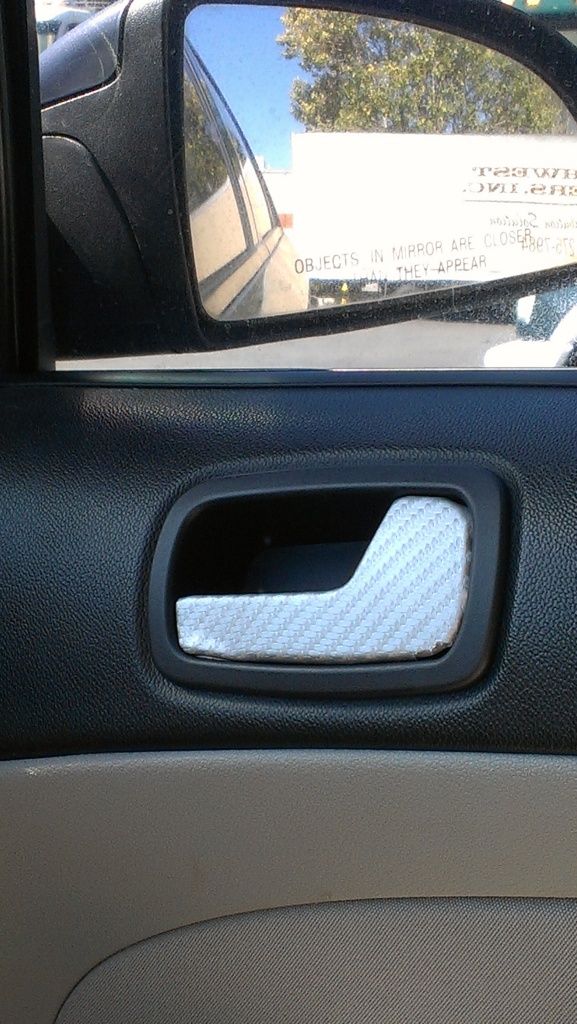 3m carbon fiber wrap its kinda sloppy bit I'm going to take it off and redo it with blue.
Posting Rules

You may not post new threads

You may not post replies

You may not post attachments

You may not edit your posts

---

HTML code is Off

---