Interior Mod.
---
Well i see every one doing it were the inside interior like the dash is a different color and i wanna do that with blue to match the car. Any suggests? Or were to go to get it?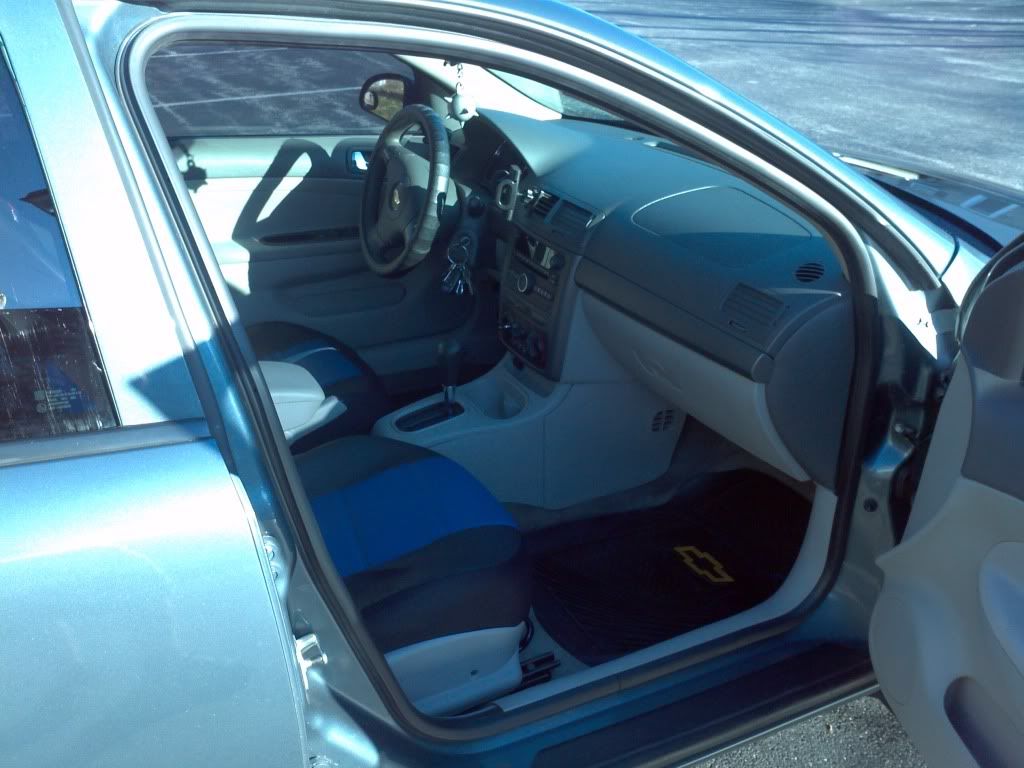 Paint!
---
WA636R - Switchblade Silver Mt
09 Sedan LT 2.2L LAP......Auto!
MODS:Fe5 TC Shock + Struts\Moog Endlinks\YYZ V1 Springs\SC Gunmetal Wheels. Badmab Shorty Header\GMPP Performance Exhaust\ZZP 2.5 Catted DP\K&N Drop-in filter\High Flow Intake Tube. Gen4 Headlights\6K Low Beam HID\LED 3rd Brake Light\LED Turn Signals,Plate,Trunk, Dome, Reverse, Side-marker\ Debadge "LT" & GM fender badges\Shorty Antenna
Join YC.com on Facebook!
Like YC.com on facebook too!
lol, good luck affording a hydrodipping machine. Gotta know someone, gonna cost me about $200 to do my trim and valve cover.

---------- Post added at 11:58 AM ---------- Previous post was at 11:57 AM ----------

I would suggest plastic spray paint until you decide you want to spend some serious money.
---
05 Mitsubishi Evolution 8
05 Chevy Cobalt LS (RIP 7/13/2013
)
99 Nissan Altima GXE (Daily)
99 Subaru Legacy (Daily)
07 Jeep Liberty Limited (No longer the tow truck for the balt
)
If you have questions and I'm not on please PM, notifications go straight to my phone 24/7.
My Showoff
Join YC on FB
Syndicate of Tuners.com
spray paint and clear coat.
No not were i was going not painting it its already done n you just put it on
Hydro dipping defiantly the way to go looks super custom. I wanna get that done
Posting Rules

You may not post new threads

You may not post replies

You may not post attachments

You may not edit your posts

---

HTML code is Off

---