Contributor
Join Date: May 2010
Posts: 288
Have Anyone Gotten These Seat Covers?
---
Just looking for new carpet mats since mine are really worn and disturbing lol; when I came across this.
http://www.ebay.com/itm/13PC-GRAY-SP...981cb1&vxp=mtr
I've seen this style of seats in so cobalt show off's and I really admire them. I was wondering if these covers are going to turn as great as if they were the original seats(talking about how good they fit and not stand out). For the covers and mats, not a bad deal if I any knowledge of the covers!
---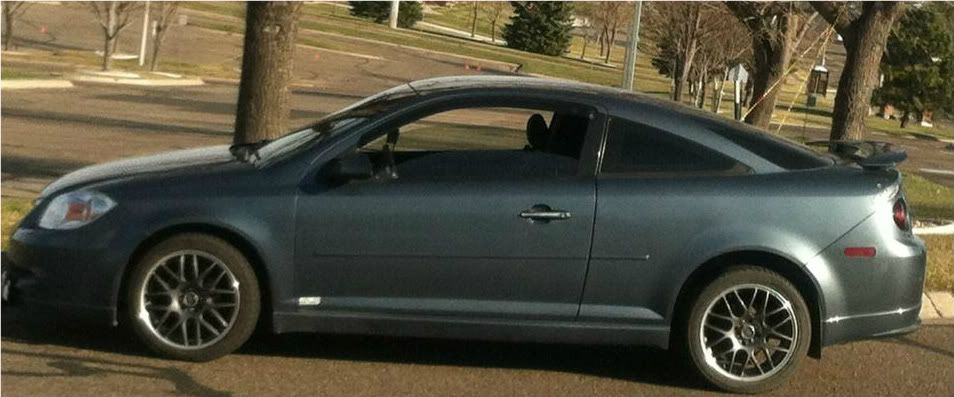 Hmmm look good are they swade?
I had similar ones from Ebay for my sentra, its okayish if your gonna cover some nasty seats, but comfort wise, eh, add some foam padding underneath it
---
2009 Cobalt LS XFE U74
Mods: K&N Typhoon Intake, Option Cat-Back Exhaust, Cosmo Short shifter, Maxxim Ahead 17X7's, MPx shorty antenna, FE5 Strut/shocks, Tein S Techs, Moog endlinks, Moog spring seaters, ZZP shorty header, LSJ downpipe, LNF front grille
And get the custom ones, not the semi custom. They still are gonna be wrinkly, and slide around some. Nothing fits perfect unless its an actual seat reapolster.
---
Sportlines and fe5-17x7 prime 142 wheels-225/45 achilles atr sports-slotted rotors-nightshaded tails with bowtie for legal purposes :( -shorty antenna-cavi short shifter-spectre intake piping with k&n drop in and the airbox mod+a little extra i thought up-thrush12"turbo muffler with 2-1/4" catback piping-pioneer avh1500 dvd headunit-pioneer 3 way 6.5 fronts-pioneer 3 way 6x9's rear-pioneer gtx5500 amp-12"kicker cvr (soon to be 2 pioneer 10's in custom boxes and another gtx5500.
I'd pay that just for the nice looking floor mats.
Contributor
Join Date: May 2010
Posts: 288
Haha yea..definitely need new floor mats asap! That's what I figured, just thought those were the same as the other ss seats I've seen(which it isn't). Don't really want to dump a whole lot of money for the seats and mats, so I'll probably get this since my floor mats look like used vomit floor covers lol
---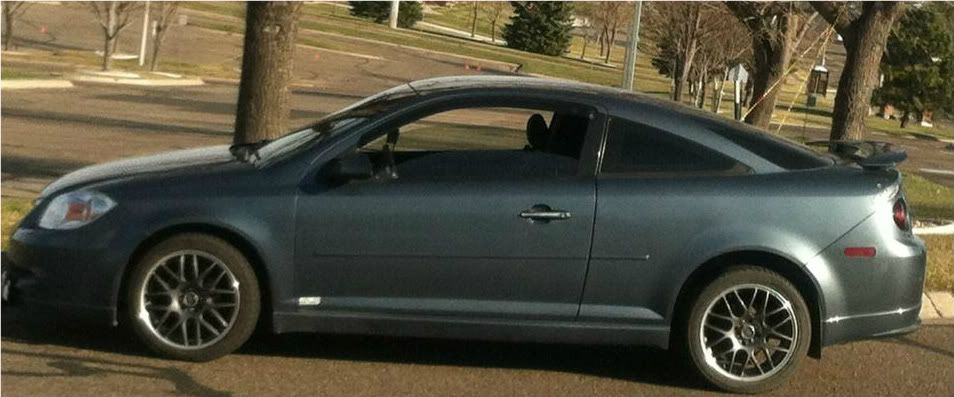 Did you ever buy these? Im considering it too.
Have any of you got estimates for reupholstering your seats?
I got my Suzuki Samurai done a while back & paid $400 for tweed. I'm thinking it may be more, and of course depends on the fabric.
---
CURRENT RIDES
2006 Chevrolet Cobalt LS, (2.2L), 5 speed
1971 Chevy C20 Longhorn (6.6L, 402c.i.BBC)
PAST RIDES
1973 Chevy K20, 4x4, std. cab, longbed (350c.i.);
1979 Chevy Corvette (350c.i.);
2001 Chevy Xtreme S-10, ex-cab, 5spd. (4.3L);
2001 Chevy Silverado 2500HD, 4x4, ex-cab, (6.0L);
2002 Chevy Silverado 1500, ex-cab, 4-6drop (4.8L);
2003 Chevy Silverado 1500, 4x4, std. cab, 5spd (4.8L);
2004 Chevy Colorado Z71, 4x4, crew cab, (3.5L);
2006 HUMMER H3, 4x4, 5spd., (3.5L).

Join Date: Mar 2011
Posts: 378
Uve gotta b nuts to even consider paying that much, u could pck up a whole new set of Tc seats for cheaper
Posting Rules

You may not post new threads

You may not post replies

You may not post attachments

You may not edit your posts

---

HTML code is Off

---