Vinyl Half Wrap, Thoughts?
---
I am getting ready to do a vinyl wrap on my car to make it two toned white an blue, I have been installing them professionally for about six months now so I know what I'm doing but I am going back and forth on one part of the design and I'm looking for opinions. I am going with white on top, blue on bottom and I was thinking about putting stripes in but I'm not really sure about it. So any opinions? with the strips or without?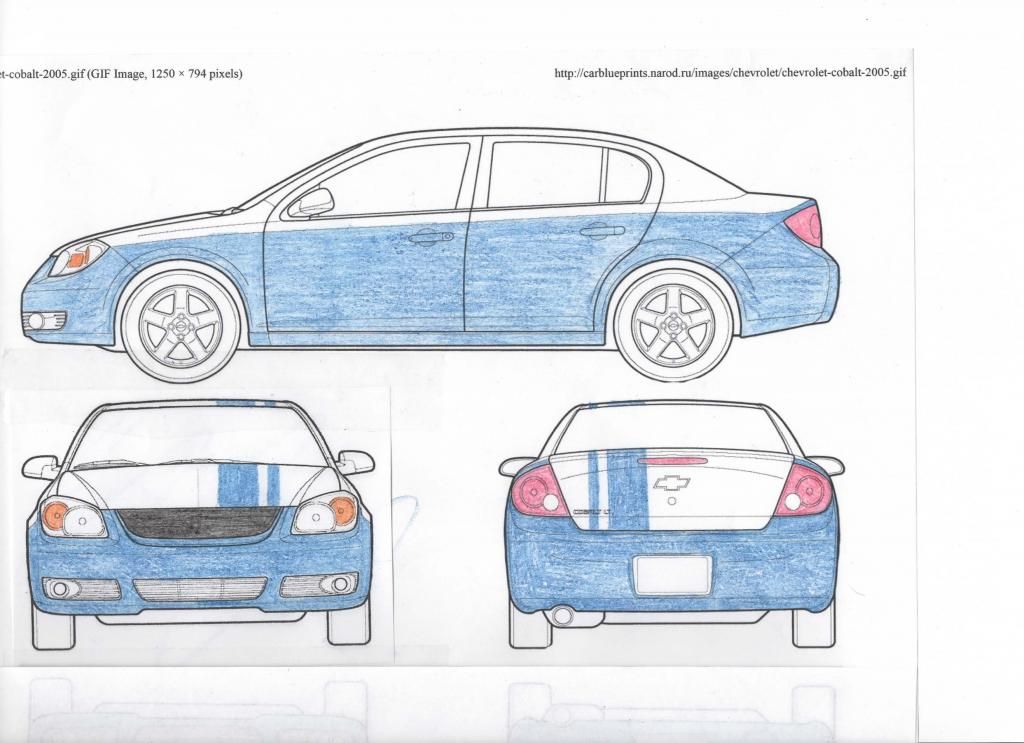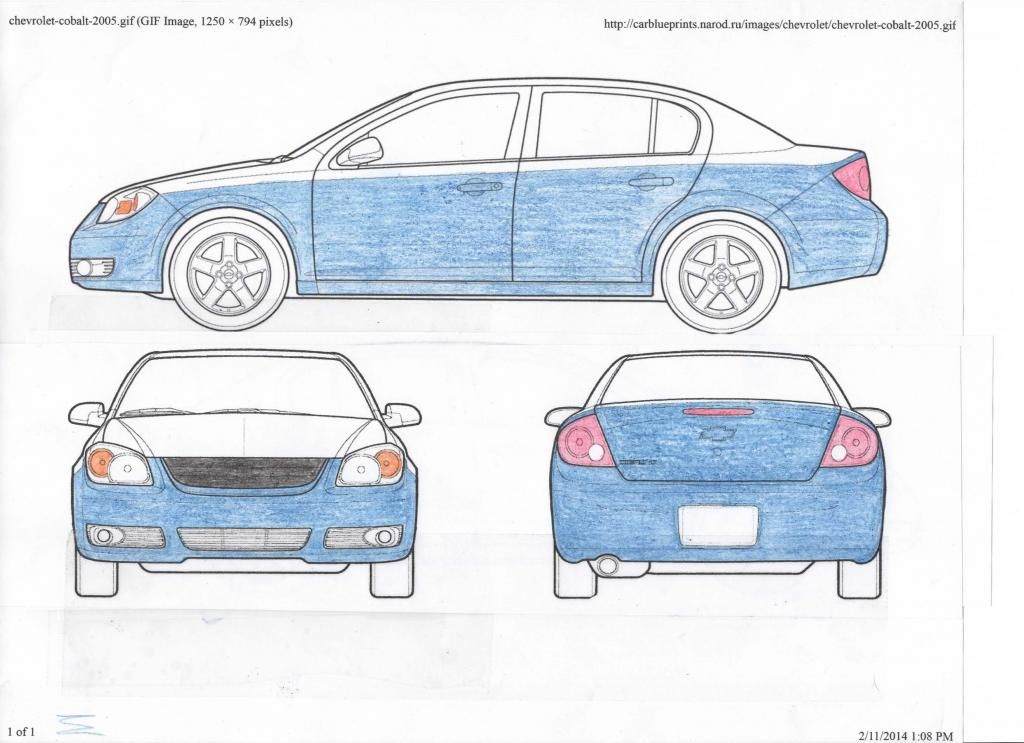 That's pretty neat, I like the stripes. Don't know about the two tone though. I'd continue the stripes down a white bumper and call it a day.
I'm on the other side, scrap the stripe. Post pictures when you're done.
---
Every minute spent angry is a happy minute lost for ever and ever!!!
Drives 2016 Cocoa Buick Encore 1.4L Turbo auto KL4CJDSB2GB652675
Drives 2016 Sunset Orange Trax LT1 1.4L Turbo auto 3GNCJPSB8GL142716
Never drive faster than your guardian angel can fly
Don't do the stripes just because you'll look like a Dodge Dart Mopar wanabe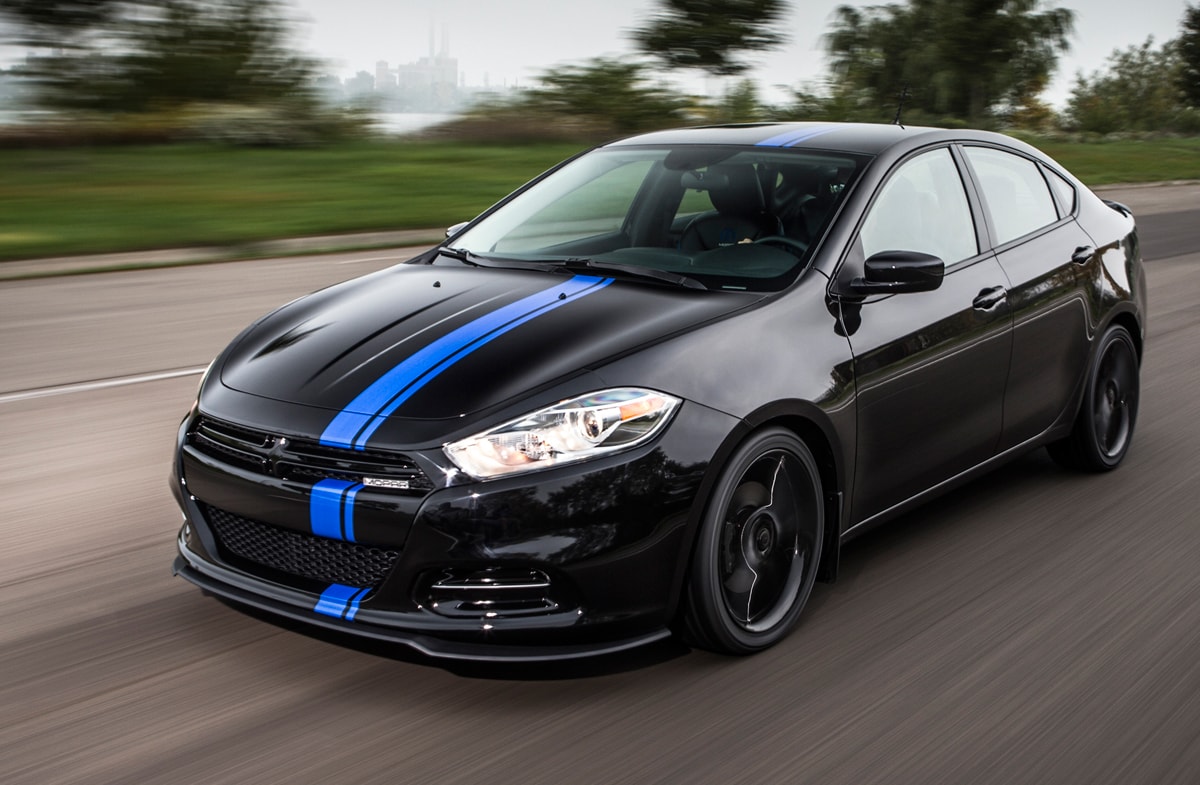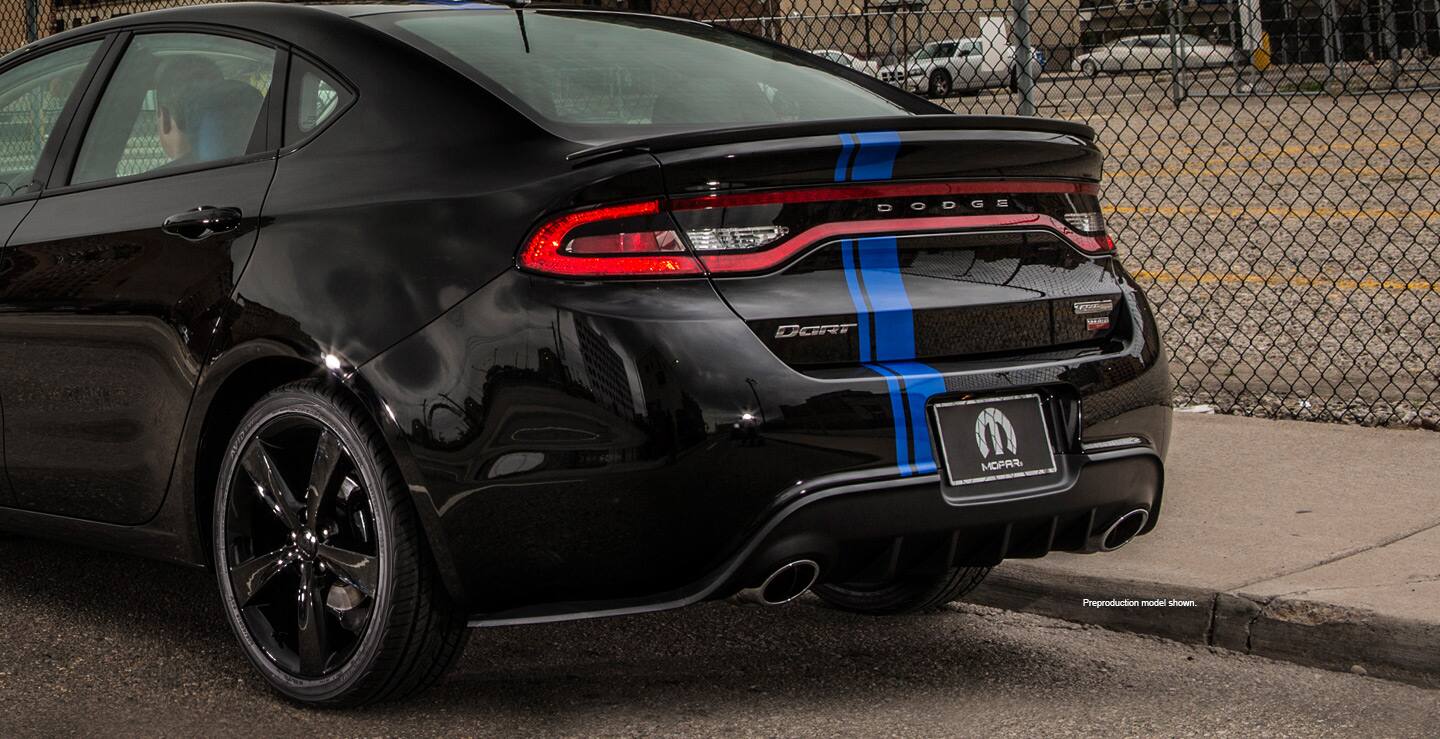 ---
2009 Cobalt LS XFE (F23) Victory Red
YYZ V.3 Springs, Koni shocks/struts, Powell XXX rear swaybar, Brembo brake swap, 5 lug conversion, Ion Redline wheels, SS/SC interior swap including power conversion, K&N intake, Trifecta tune, Ark Performance N-II catback, Ark shorty antenna, SS body kit, Powell F23 rotated mount, LNF rear mount, Powell CABs
Soon to come- EFR 6758 turbo kit and make Retro Headlights.
Am I the only one who thinks that looks good?
If I were to do stripes on a white car, I'd probably go with something like this:
I like strips because its different. Two tone cars are everywhere. Throw a spin on it. : )
Another vote for the stripes, but change white to a gunmetal grey...
---
06 Cobalt LS (for my daughter)
MSgt, USAF (Retired)
Prospect
Join Date: Nov 2012
Location: Bridgton, Maine
Posts: 34
So far I think the stripes are growing on me a lot more, I really like how clean the regular two tone is but I plan on putting more aggressive bumpers on it at some point and I feel like the stripes will fit that style better. I might carry the white all the way down the front and back so I can bring the stripes down too.

Join Date: Feb 2010
Location: Ontario, Canada
Posts: 1,338
Posting Rules

You may not post new threads

You may not post replies

You may not post attachments

You may not edit your posts

---

HTML code is Off

---