Custom Rear Seats
---
I recently reapolstered my rear seats and thought I'd show them off. They're a little loose on the top sections but I'm very happy with the outcome hope you guys like them. Oh and I did them myself (first time sewing) SO BACK OFF! lol just kidding.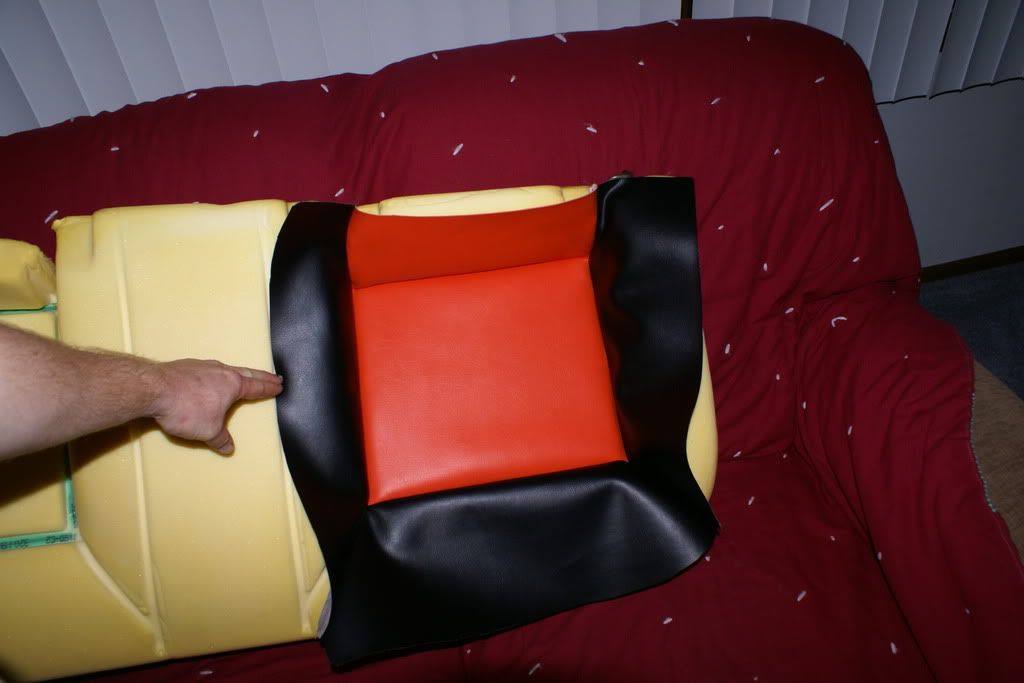 These are the pieces of the old seat.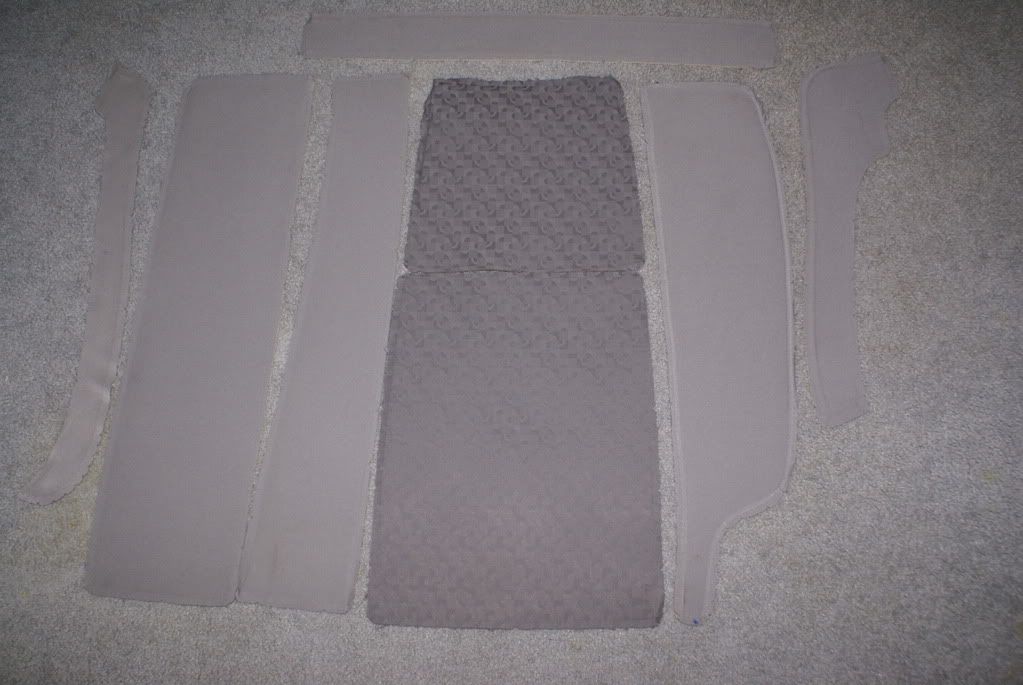 mid way through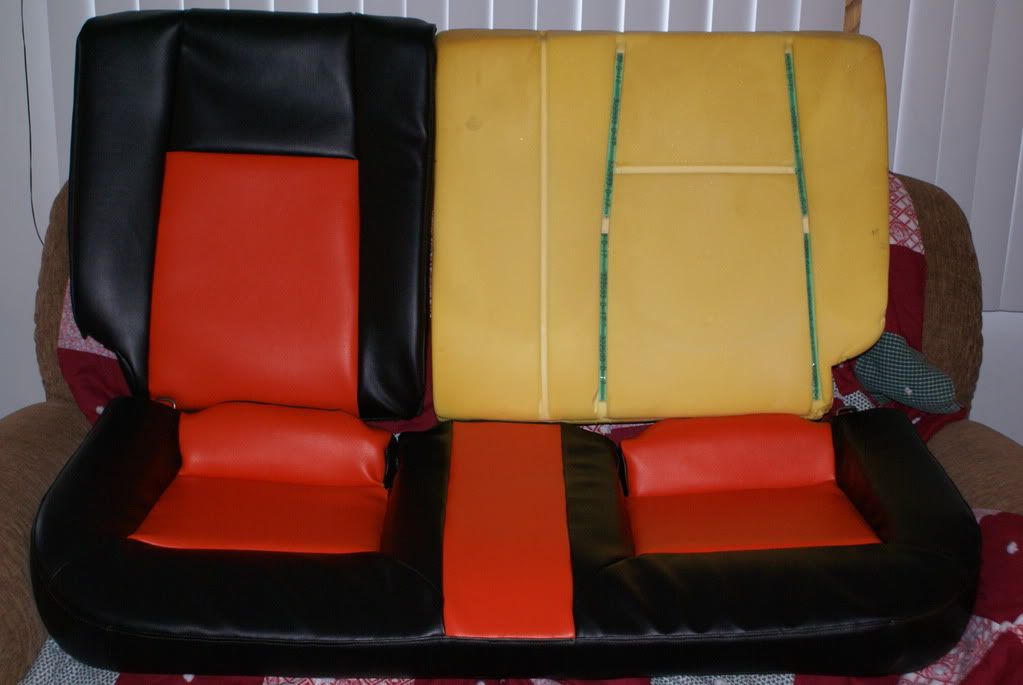 The bottom piece isn't locked in all the way.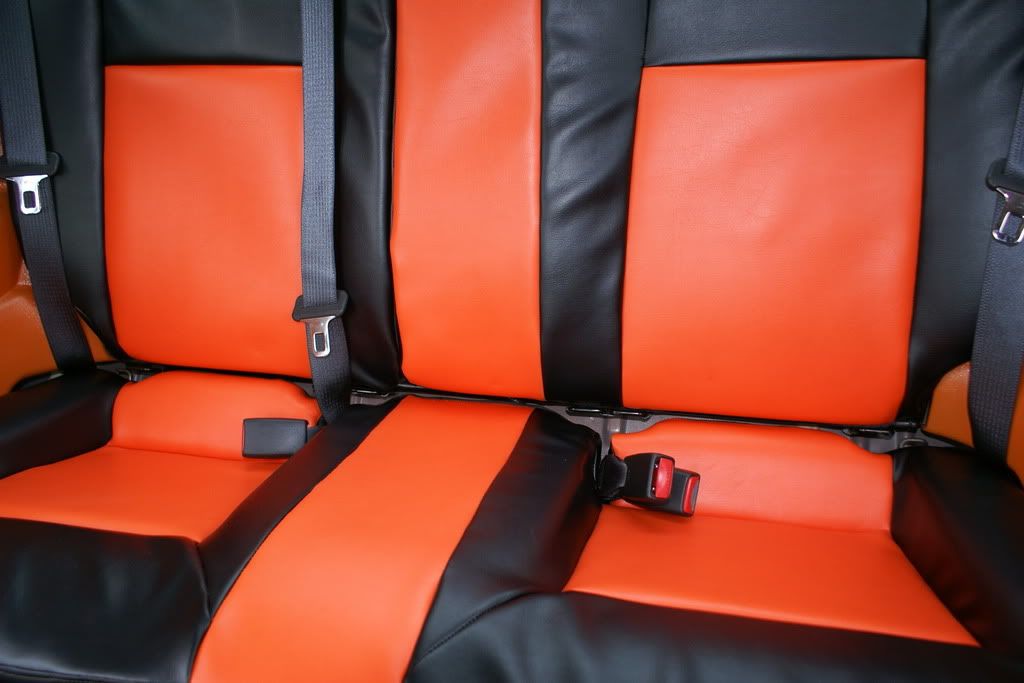 ---

Not bad Duff. I'll have to get a few pointers later.
---
Thanks. I've got a lot of pointers. I learned a lot!
---

wow man nice work!!!
---
2006 red SS SC G85

60# injectors, colder plugs, new fuel wiring harness, zzp belt tentioner, zzp 2.6" pulley, GM Stage 2 belt, HPT Tuned, Ported SC, Ported intake mani, dual bypass valve, meth injection, Hurst!, Eibach sportlines, DC Strut bar.... and more!
wow, impressive. You don't see to many DIY seat reapolsterings. Good work.
---
Repopulating yourcobalt.com one post at a time.

Nice work. I'm kinda surprised you didn't put a transformers badge on them somewhere LOL...
great work for doing it ur self ...i would let u do mine...how about the fronts ?
Thanks guys! I appreciate the feedback. I wasn't quite sure what kind of reactions I'd get. haha.

dduffy2005 added 3 Minutes and 47 Seconds later...



dduffy2005 added 4 Minutes and 22 Seconds later...



dduffy2005 added 7 Minutes and 9 Seconds later...



dduffy2005 added 8 Minutes and 7 Seconds later...



dduffy2005 added 10 Minutes and 55 Seconds later...


---

---
Last edited by dduffy2005; 01-11-2008 at

05:01 PM

. Reason: Automerged Doublepost
Hella nice....Damn I want to so that now...let us know how the stitching holds up.
---
Posting Rules

You may not post new threads

You may not post replies

You may not post attachments

You may not edit your posts

---

HTML code is Off

---