View Poll Results

: Rice or Not?

Rice!
2
16.67%
Nah try it!
6
50.00%
Eh it wouldnt be rice, but would look bad...
4
33.33%
Voters: 12. You may not vote on this poll
Forum Regular
Join Date: Jun 2007
Posts: 165
Blue Metalcast on lights
---
So I remember a little while back, somebody panited their tails with blue metalcast paint and it made them a type of purple/black where the reverse lights turned out simply blue. I was wondering if you guys think it would look ricey to do the headlights with all blue (chrome lights). Maybe somebodys done it? Pics?
Veteran
Join Date: Jan 2007
Posts: 673
I actually don't know how to answer this. When the taillight pics were posted I thought it wouldn't look good but to my surprise I liked it. So I don't know how this would turn out on headlights.
I think it would work...But do you really care what other people think as far as it being "ricey"? do it because you like it not because everyone else does.
---

Forum Regular
Join Date: Oct 2007
Posts: 117
Forum Regular
Join Date: Nov 2007
Posts: 69
That was me that did my taillights... i say go for it... if you dont like it, take it off with some thinner
Contributor
Join Date: May 2007
Posts: 485
I agree with IMA. Not really sure how it would look
Join Date: Dec 2007
Posts: 384
what is the poll? what am i supposed to judge to say it be rice or not?

P1mpsy0r1c3 added 0 Minutes and 59 Seconds later...

oops
---
Last edited by P1mpsy0r1c3; 01-15-2008 at

05:35 PM

. Reason: Automerged Doublepost
ehh idk I don't like painting headlights is there any legal issue wioth it like with added glare or anything?
---
2V Mustang GT - Cammed/Sprayed - The "Mustake" - Sold
2010 Cobalt 2LT - SOLD!
Chrysler 300C Hemi K&N & Tune
2005 Cobalt SS Supercharged - E85 TVS 2.9 - SOLD!
2001 Corvette C5 6MT
Forum Regular
Join Date: Jun 2007
Posts: 165
Yeah I also would like an answer for tht. But i didn't know if the thinner would take it off because I wouldn't want to just trash them if they turned out horrible. Maybe someone could photoshop it with a bluish tint?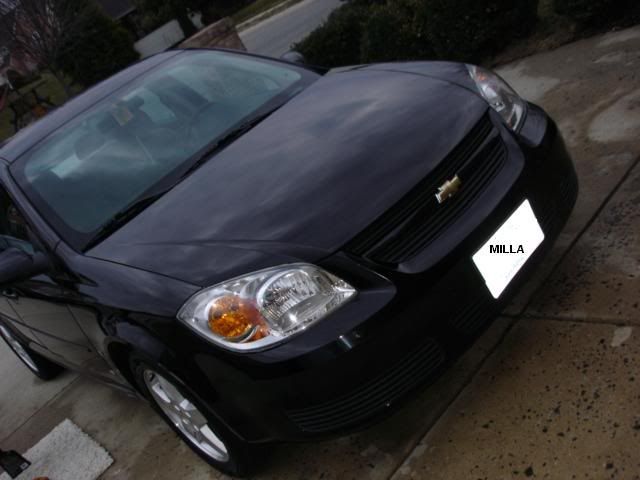 ---
Last edited by JustMiller25; 01-15-2008 at

06:59 PM

.
Posting Rules

You may not post new threads

You may not post replies

You may not post attachments

You may not edit your posts

---

HTML code is Off

---