Newcomer
Join Date: Jul 2007
Posts: 34
Help needed: How to Install Gauge Pod & Gauges
---
Hey all, sorry if this is a repost, but I was wondering if anyone on here can either send me a link or give me advice for installing a gauge pod & gauges...I'm installing the Aeroforce Interceptor and Autometer Wideband....thanks!
you can shoot me an IM on AOL if you like.....I just got done doing a 3 gauge pillar and a few gauges (including an interceptor) on a car I was working on. my AOL s/n is Jason92180
---
06' SS/SC G85....stage 2 and some other goodies
HP Tuners tuning and parts Installations available by a certified GM tech. for good prices...contact me
Gonna bring this back to life... Does the aeroforce gauge fit in a stock SS pillar?
---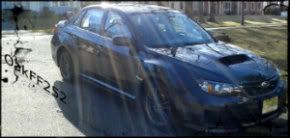 RIP Cobalt Totaled Sept. 2011
Current Car 2011 WRX
Project Victory_Red_SS
Keep the dream alive.
Cobalt Master
Join Date: Nov 2006
Posts: 1,538
i guess it does, with a little modification maybe

Join Date: Apr 2008
Posts: 1,559
I wanna ditch my triple pillar, get a ss/tc sedan pillar and get an aeroforce interceptor gauge. I believe it just plugs in under the dash. As for wideband... I can't help ya with that.
Posting Rules

You may not post new threads

You may not post replies

You may not post attachments

You may not edit your posts

---

HTML code is Off

---