chrome turn signal bulbs
---
i recently painted my headlights and left the amber turn signal lens out of the headleight hoping to use a chrome bulb that emits an amber color. the sylvania silverstar's ( 3157a)that i purchased from a local auto store will not blink when i flick my turn signal on. Has any used any chrome amber bulbs that work?
Ive used the Silverstar "chrome" bulbs for years. Great service and look. Maybe a bad bulb or a flasher/connection. Should work fine.

GTO 1
---

If You're SCARED... SAY You're SCARED...
yeah check the connectors that they're tight and clean. I changed my headlights once and if my dad weren't there i don't know how long I would have been wondering why it didnt work, cuz i didn't even connect it. lol I am sofa king wee todd ed, sometimes.
---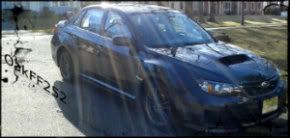 RIP Cobalt Totaled Sept. 2011
Current Car 2011 WRX
Project Victory_Red_SS
Keep the dream alive.
bad bulb it was wierd.. thanks.
Quote:
bad bulb it was wierd.. thanks.
Please Close!!!! Thanks!!
---
[email protected]@STIC-Always in the lead, sending import lovers back to there mommy!

2005 Chevy Cobalt Sedan Victory Red.
AEM Cold Air Intake, 15% tint, 20% tint, 12v 170 W xenon/halogen headlight bulbs, decals!
Cars I have owned and are in the bone yard:
1976 Chrysler Cordoba $1,100
1984 Honda Accord $100.00
1986 Chevy Spectrum $200.00
1989 Chevy Beretta $250.00
2004 Chevy Aveo $10,000 (traded in)
Posting Rules

You may not post new threads

You may not post replies

You may not post attachments

You may not edit your posts

---

HTML code is Off

---