Forum Regular
Join Date: Dec 2007
Location: VA
Posts: 139
few new pics
---
Just a few new pictures of my cobalt. This is just two little projects that I did this past month. The rims are Enkei performance WDM 16" wrapped in Goodyear Eagles. Not the best tire, but my funds weren't wide open at the time. The cobalt badge on the 3rd tail light I just finished the other day. Let me know what you guys think of my baby!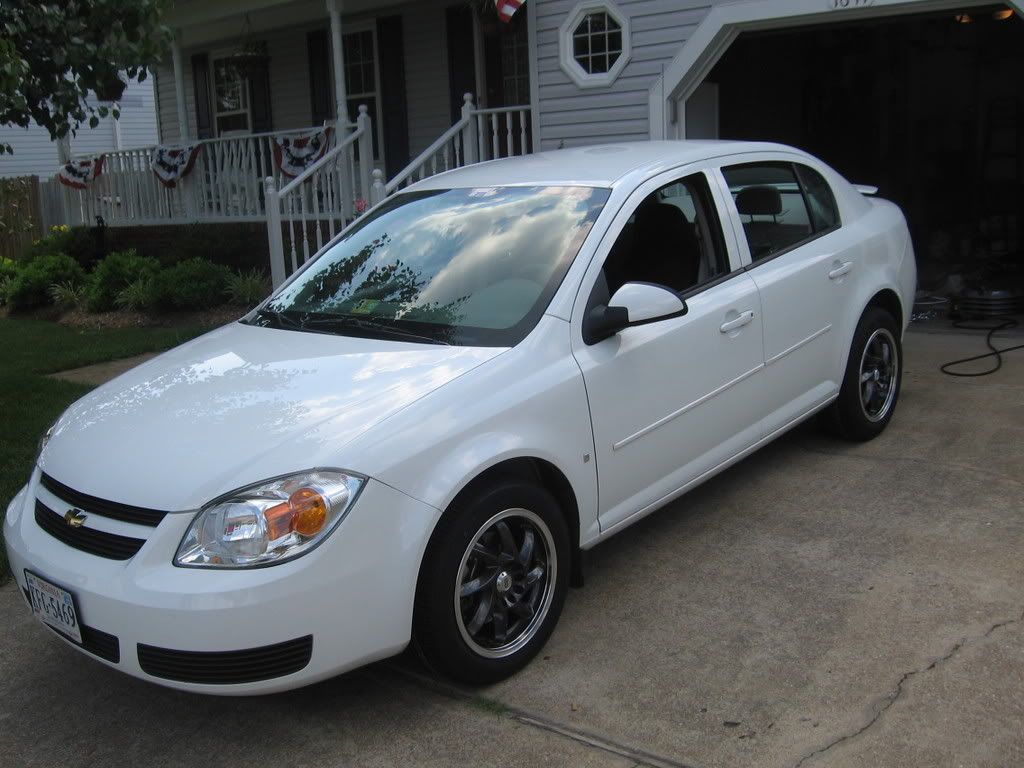 Forum Regular
Join Date: Feb 2008
Posts: 153
looks nice. the rims look good on the white.
Join Date: Dec 2007
Posts: 384
you need bigger rims and a drop. those rims in 17s would look sick.

ps. loose the mudflaps haha
They fit really well with the car and they look great, but I agree with P1mpsy0r1c3 you could put those in 17's or 18's.
Forum Regular
Join Date: Dec 2007
Location: VA
Posts: 139
haha yeah the mudflaps are definitely next to go. Just have to figure out how to get the darn things off. As for the rim size, I'm not huge on big rims and yeah 17's would have looked great, but they were also like $75 more. And unfortunately for me, my budget is not comparable to bill gates. But I was happy with 16's. And also, SSC springs are on my up and coming to do list.
What ever makes you happy and you feel looks best, and its funny you bring up the mud flaps too, because I've been trying to figure out how to get mine off too. XD
Contributor
Join Date: Aug 2007
Posts: 268
Join Date: Dec 2007
Posts: 384
springs will definately make it look badass
Just screaming for a drop and tint
Join Date: Dec 2007
Posts: 384
Posting Rules

You may not post new threads

You may not post replies

You may not post attachments

You may not edit your posts

---

HTML code is Off

---