looks sick mike nice job, thinking about doing black suede soon
---
cobalt newb
Join Date: Mar 2010
Location: Boston MA
Posts: 110
awesome write up, i was actually gonna have my GF help me do this same thing and was wondering what type of glue to help stick, this helps a ton.

(spereate note, can this same method be used to re upholster the seats? or are seat voers a easier and safer way to go?)
the rivets circled in orange
---
2008 Black Cobalt LT Sedan - SOLD
2009 Rally Yellow Cobalt SS/TC Coupe - SOLD
2002 Alpine White Impreza WRX - CURRENT
Quote:
the rivets circled in orange
OK, yes I can get those for you.
---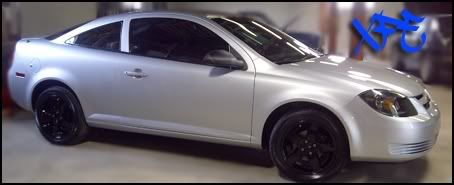 Cobalt Specialist
Join Date: Feb 2010
Location: Charlotte NC
Posts: 1,336
Quote:
awesome write up, i was actually gonna have my GF help me do this same thing and was wondering what type of glue to help stick, this helps a ton.

(spereate note, can this same method be used to re upholster the seats? or are seat voers a easier and safer way to go?)
duct tape worked fine for me instead of glue. looks a little sloppy on the other side. but re-doing it is easier (And less time consuming) down the road.
---
---
Last edited by stickx911; 07-05-2010 at

11:40 AM

.
Cobalt Specialist
Join Date: Feb 2010
Location: Charlotte NC
Posts: 1,336
Just finished doing this aswell! And figured I'd post my 2 cents to help out!
So it was a lengthy install but it is well worth the patience! You cannot rush this! Otherwise you will be left with wrinkles. I did it very similar to the way the thread starter did it. A few things I found that helped was, when using the hot glue I actually used a heat gun to warm up the glue sticks a bit, this let me continuously use the glue instead of waiting 5-10m minutes every 5 inches to let the glue heat up. This saved me allot of time. Also make sure when you do lay out the fabric to start in the crease and work your way up and then down removing all the creases etc.. And work it good, I used my hands and rubbed all the creases for about half hour. Also another thing that helped was the old glue spots on the door, make sure to clean them off and take all the melted plastic off, I ran into this problem as the stems where not flat so they would not fit in the whole, I had to then clean them all off so the door panel would align. Gluing is a two man job! I do advise it, as it was hard for me to put pressure and glue and make sure it dried up properly. Also I used 3M spray adhesive 77 and it worked wonders, so if you cant find that stuff feel free to find this as it works just as well!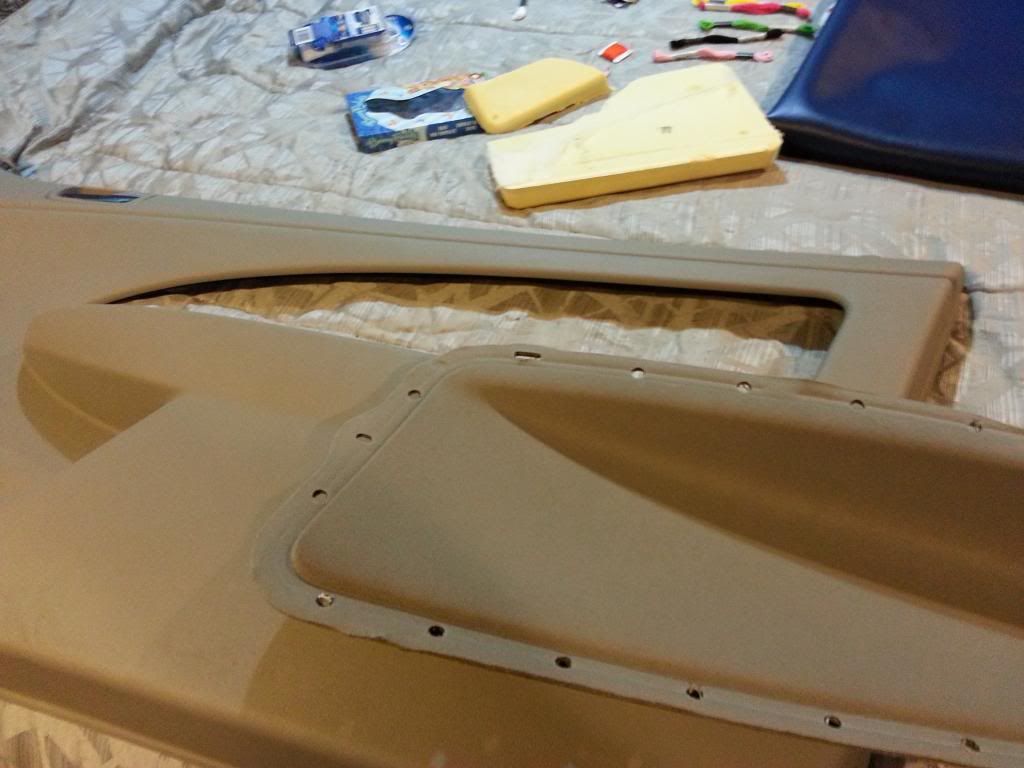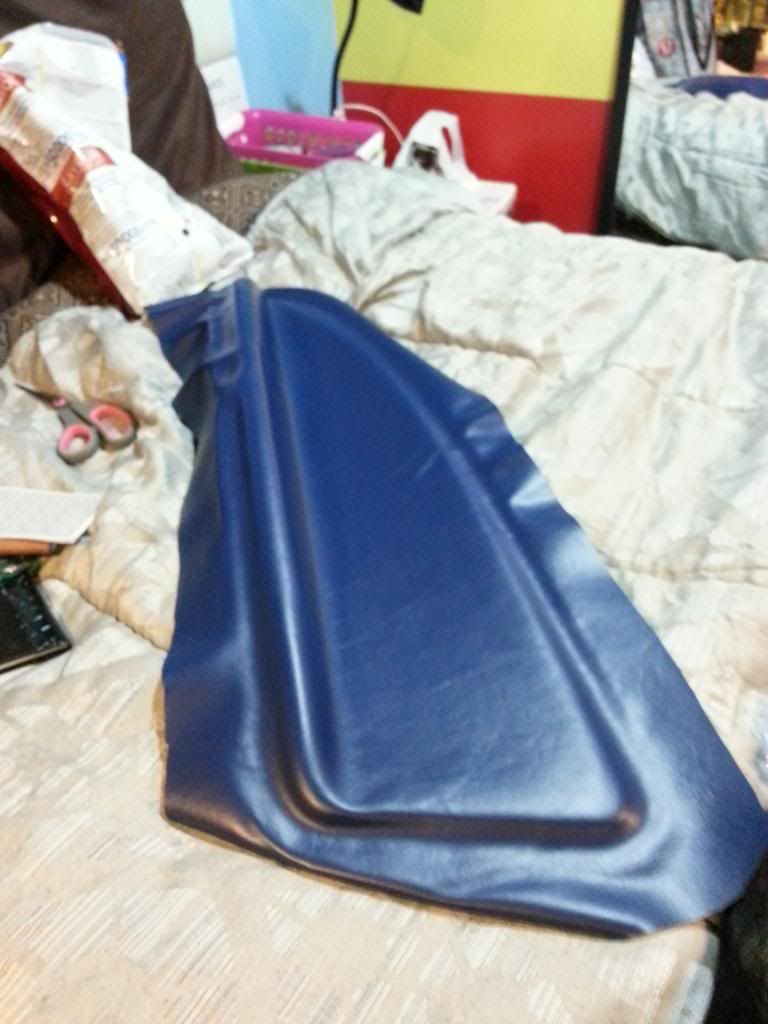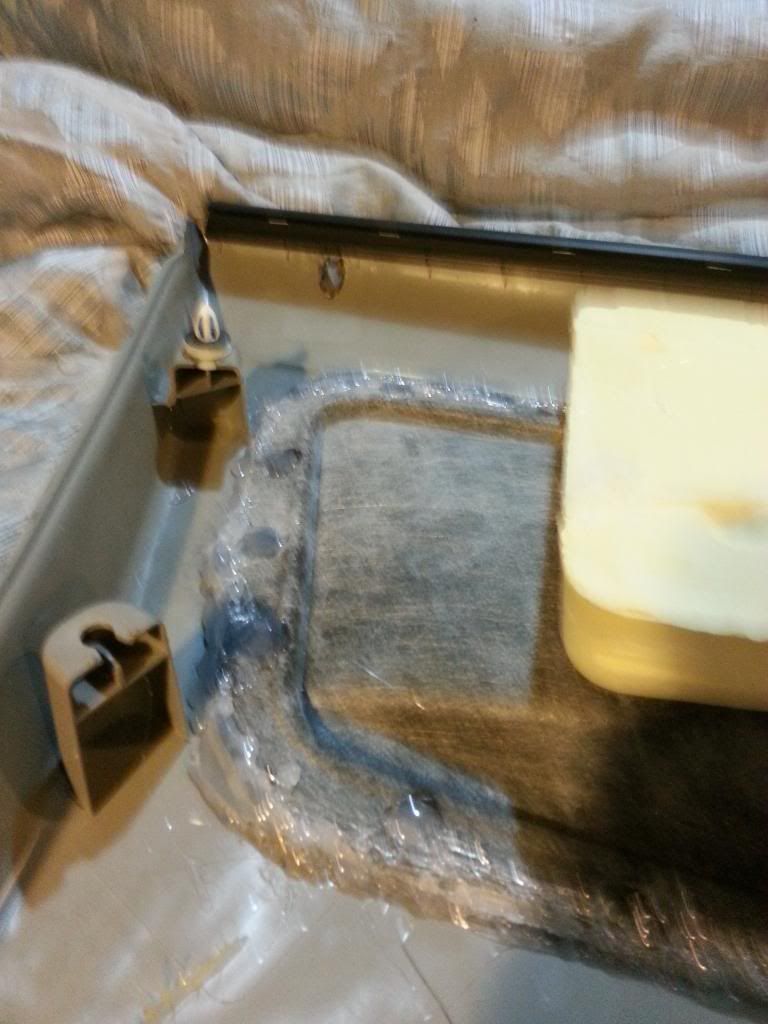 ---
2005 Stealth grey metallic 2DR Standard Base Model
2006 Burnt Orange 2DR Standard SS
MY SHOWOFF THREAD
Posting Rules

You may not post new threads

You may not post replies

You may not post attachments

You may not edit your posts

---

HTML code is Off

---