How To: Disassemble an Interior Door Handle
---
If you have a Cobalt, chances are you've experienced a peeling interior door handle. You can buy a new replacement or buy a used replacement from a boneyard. In my case, the boneyard only had gray bezeled handles and I needed black. So, I decided to swap the peeling handle for one that was in good shape.
To take apart the handle, first remove the door panel and pop the handle assembly out of the panel. There is a plastic pin that holds the handle to the assembly. use a screwdriver and push the pin from the top side out the bottom.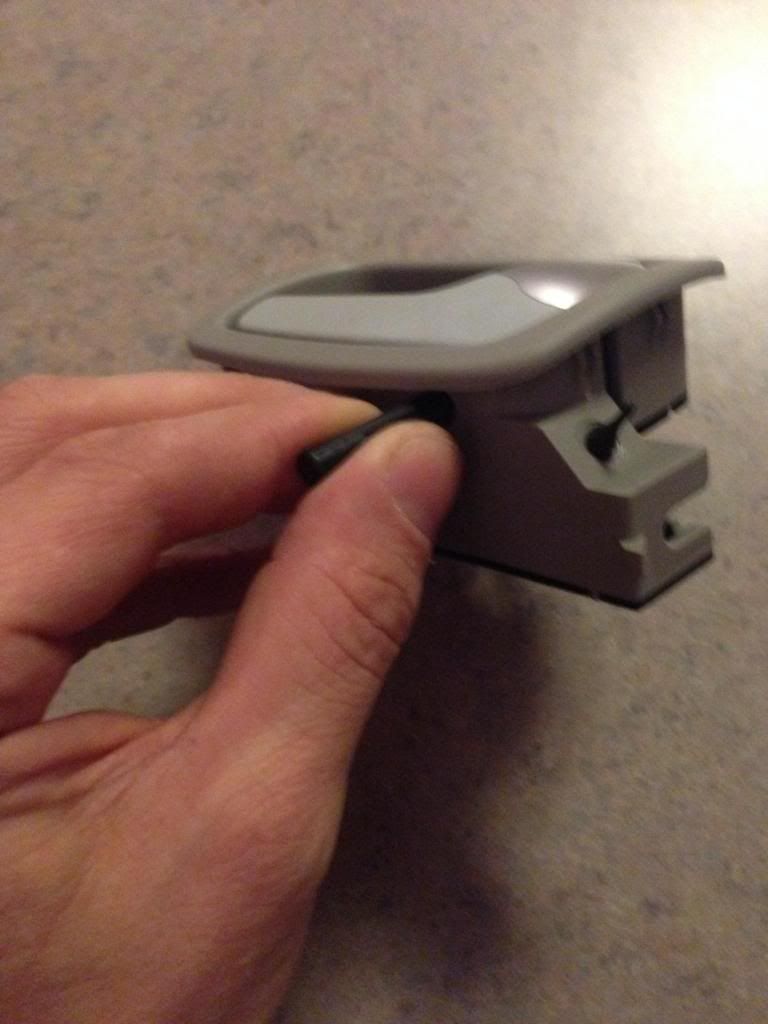 To reassemble, you'll need to take the cover off the back. use an X-acto knife to trim off the plastic welds that hold the cover in place.
you need to remove this cover to reinstall the spring.
Push the pin back into the bezel and into about a third of the handle. Set the spring in place. There is a notch on the handle that the short leg of the spring rests in. The longer spring leg rests against the notch on the handle housing. Align the spring and push it down while sliding the pin the rest of the way through the handle.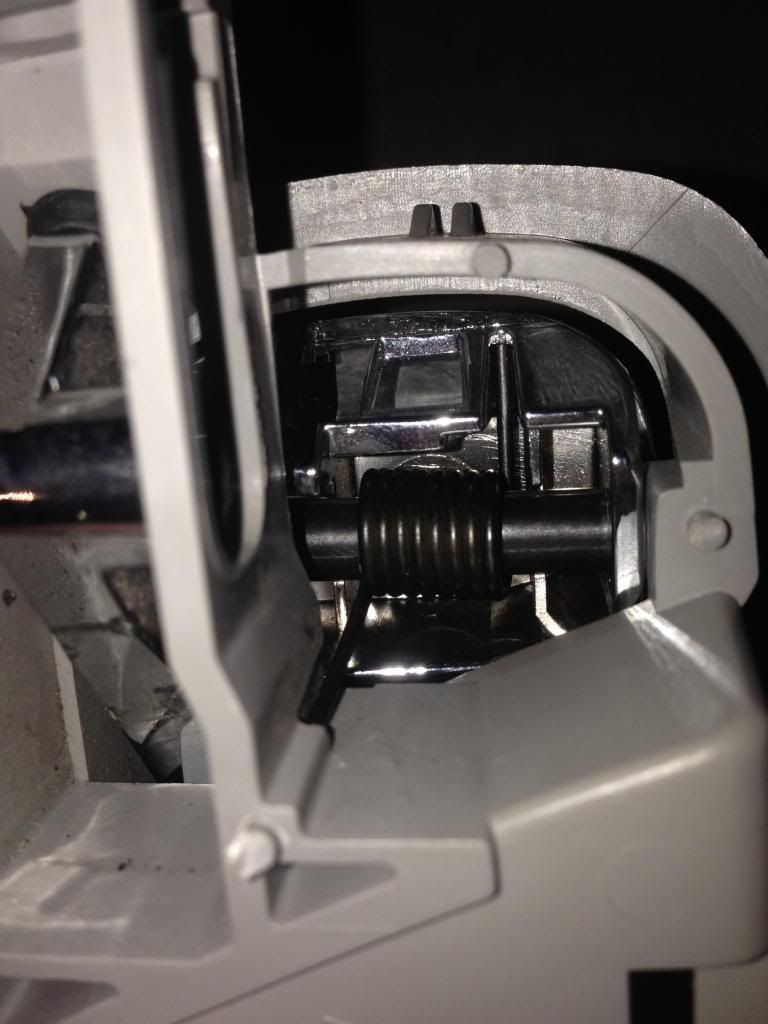 replace the back cover and use a solder iron to melt the plastic posts to the cover
Thats it!
Great write-up, I'm sure this'll come in handy for some of us.
Forum Regular
Join Date: Jan 2014
Posts: 163
I've been thinking lately about how I wanted to solve the problem of the peeling handle, so I appreciate the post! Will definitely come in handy.

Although I think I might just replace the entire handle setup, the part that initially detaches from the door panel, instead of just the actual peeling handle.
Contributor
Join Date: Jan 2014
Location: Mi.
Posts: 267
Awesome....big many thanks...
---------- Post added at 06:01 PM ---------- Previous post was at 06:00 PM ----------
Mine won't be peeling they be airbrushed......
---
Megatron for global domination(0)
I took mine apart years ago, and when I put them back together I didn't take of that back cover so my spring was not sitting in the properly, and the door handle on the in side was like loose/floppy.... I'll be fixing this one day soon now. Good write up.
---
2009 Imperial Blue Metallic Cobalt SS/TC Sedan - "Stock":
2008 Victory Red HHR SS - Stock
2005 Chili Pepper Red Ion Redline - Stock
2007 Sunburst Orange Metallic LS Coupe - Sold
Posting Rules

You may not post new threads

You may not post replies

You may not post attachments

You may not edit your posts

---

HTML code is Off

---