Removal of head liner for coupes
---
Ok here it is. Note: I did this with my head liner already off so it may look a little different on yours but it's the same interior.
this is what you'll need:
-7mm nutdriver or socket with extention and ratchet will work
-small tipped regular (flat blade) screwdriver
-T50 torx socket
-3/8 ratchet to fit torx socket
-T20 screwdriver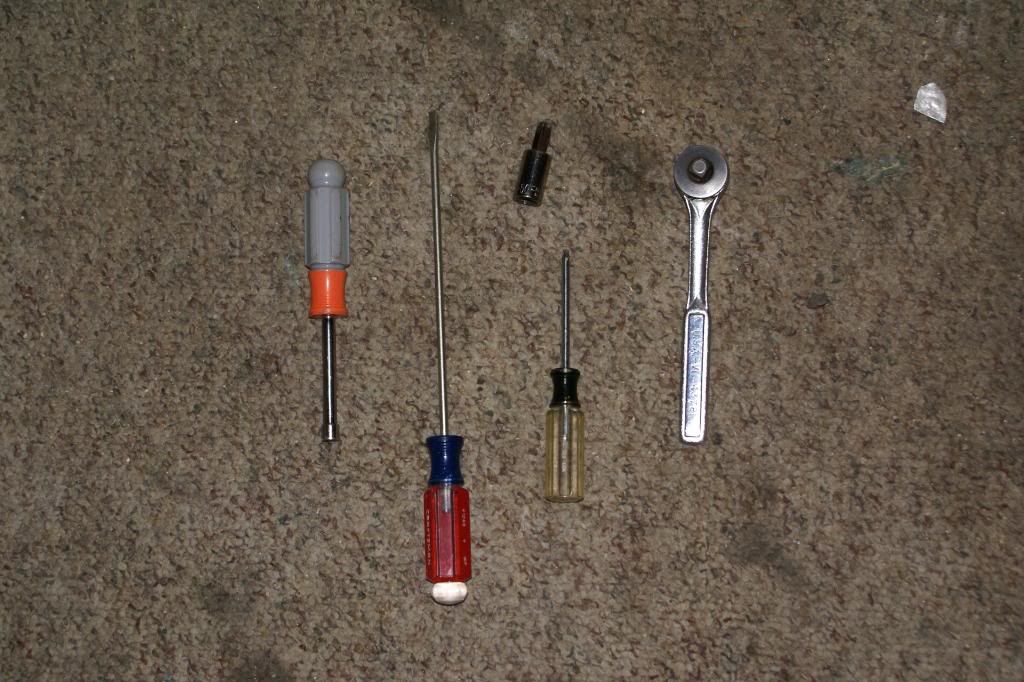 be sure that when you take out the screws that you know where theycame from. I usually put them back in the holes once I'm done.
example: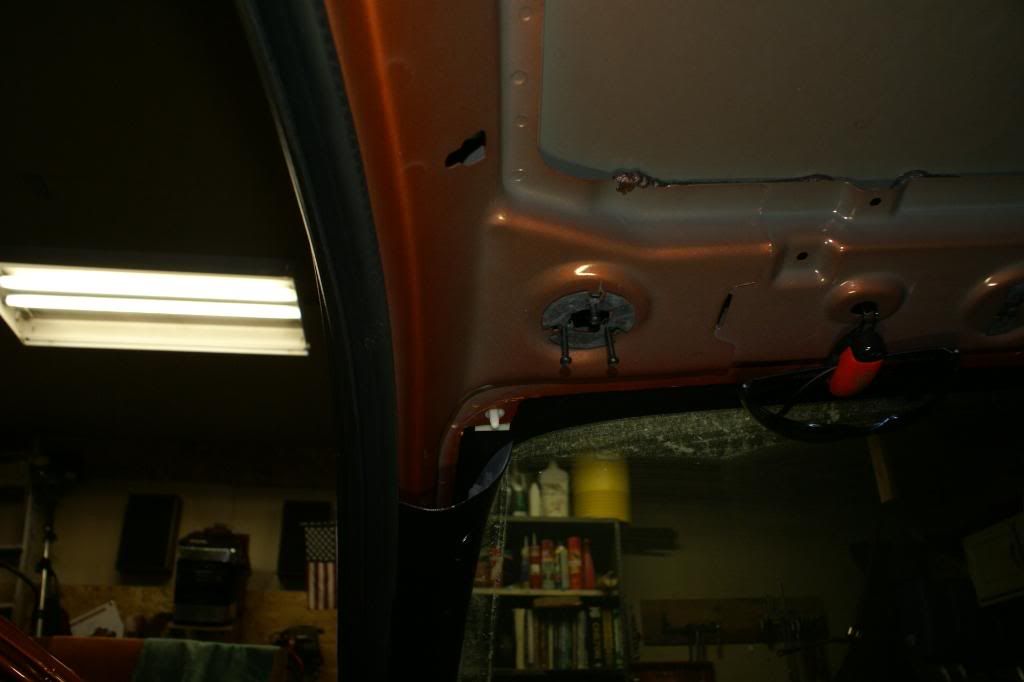 1. Using the T20 screwdriver remove the sun visor and visor clip (the clip is what the sun visor locks into when directly in front of the driver)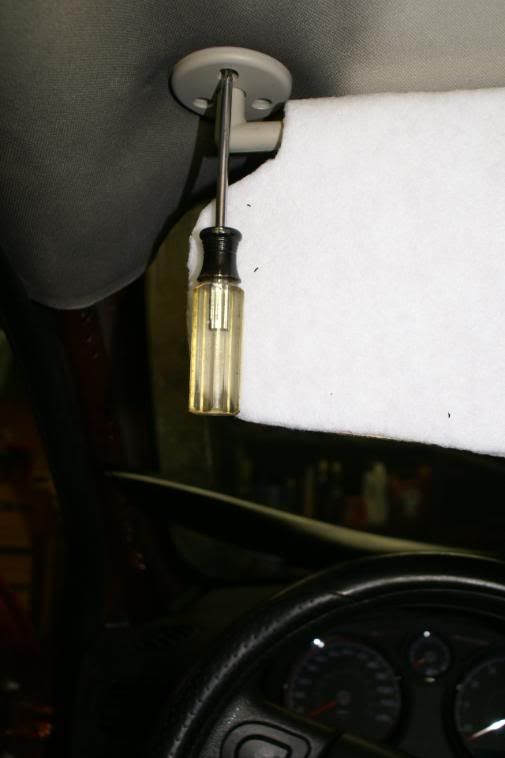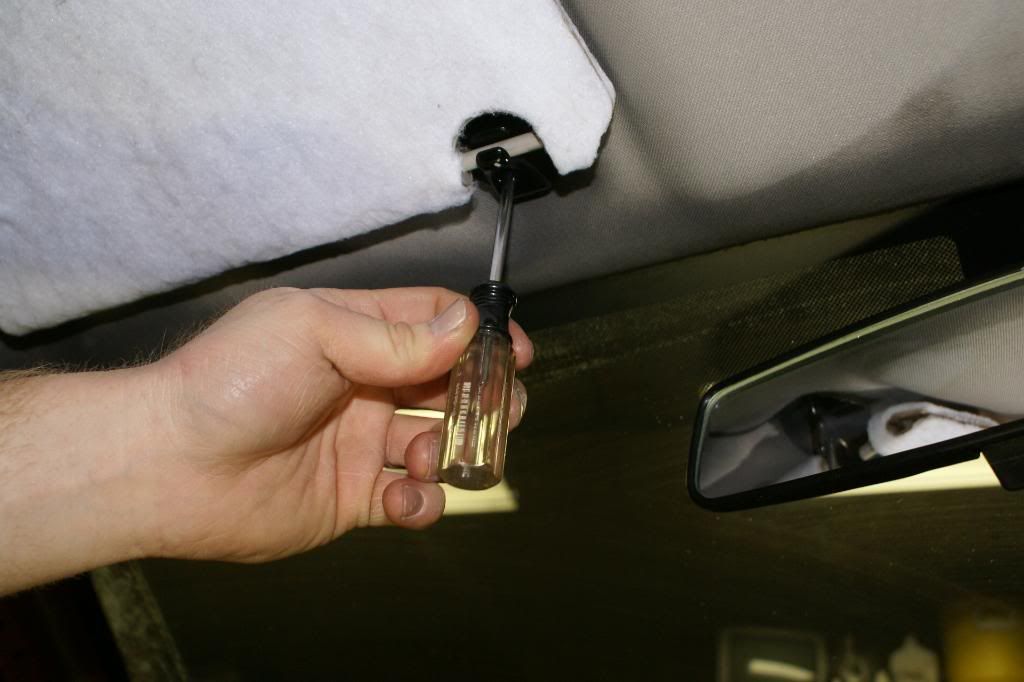 2. Using the regular screwdriver pop off the cap covering the bolt on the front plastic A-pillar cover. Using the 7mm nutdriver remove screw from inside the hole. Pull firmly but gently on A-pillar cover, it's held in at two spots, top and 2/3 the way down. Repeat to other side.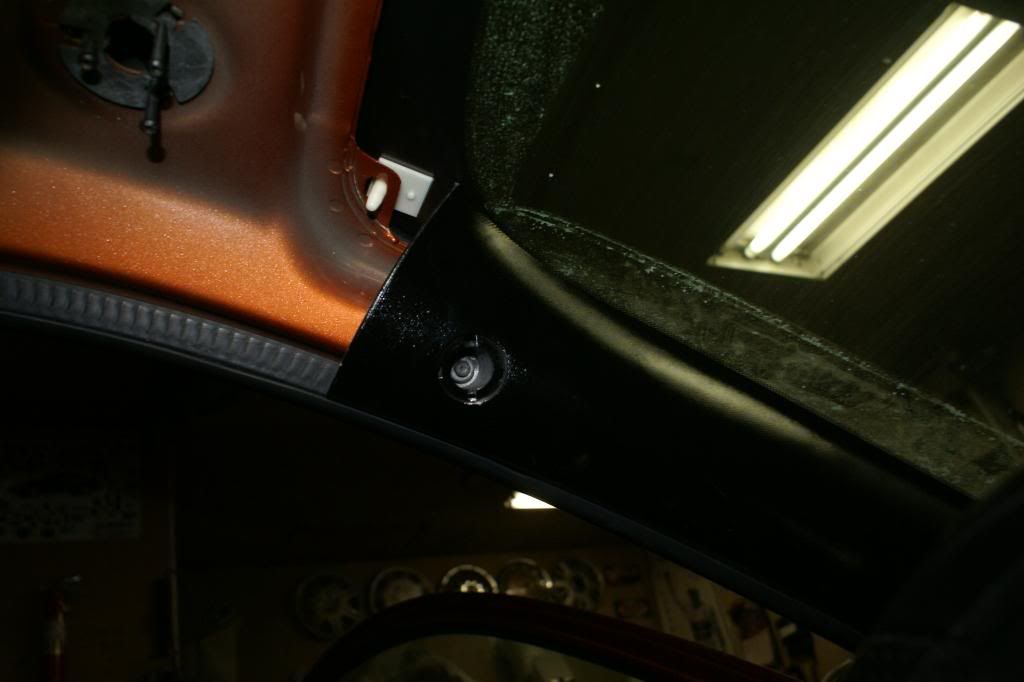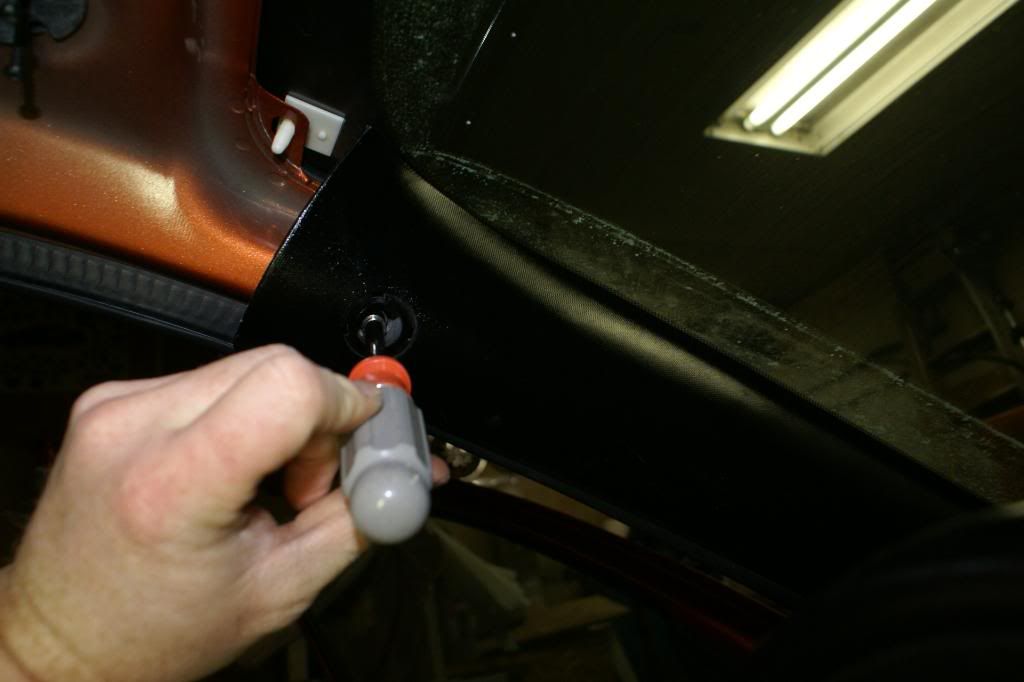 3. Remove rear plastic pillar cover by simply pulling firmly but gently on the top of the plastic cover. carefull not to break the plastic pieces that attach it to the window surround (not a big deal but nice to have). Repeat to other side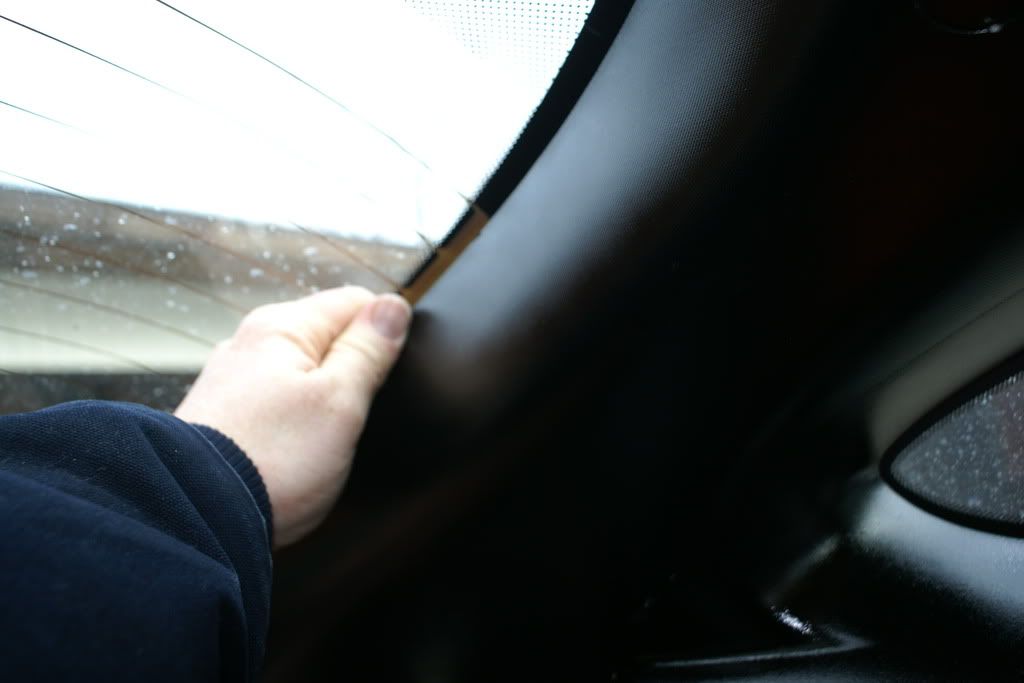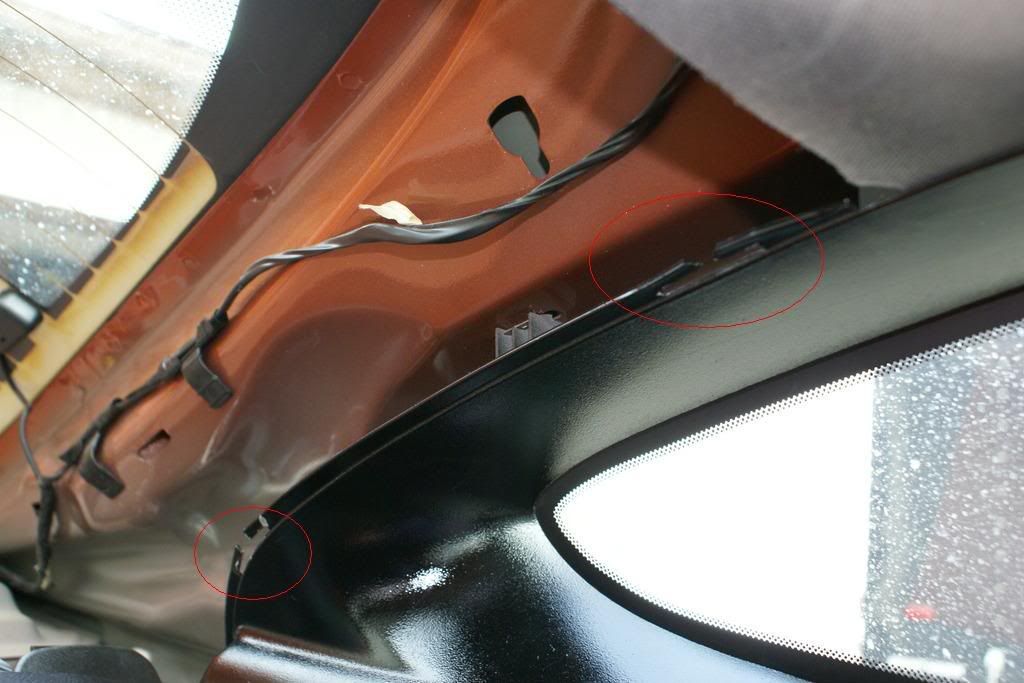 ---

---
Last edited by dduffy2005; 01-18-2008 at

07:19 AM

. Reason: changed title
4. Using the regular screwdriver pop off cap on the plastic window surround. Using the 7mm nutdriver remove screw from inside the hole. using the T50 socket and ratchet remove the seat belt from window surround. Pull firmly but gently on surround. there's three pooints at which it is held in place up top and I believe three more around the surround. repeat to other side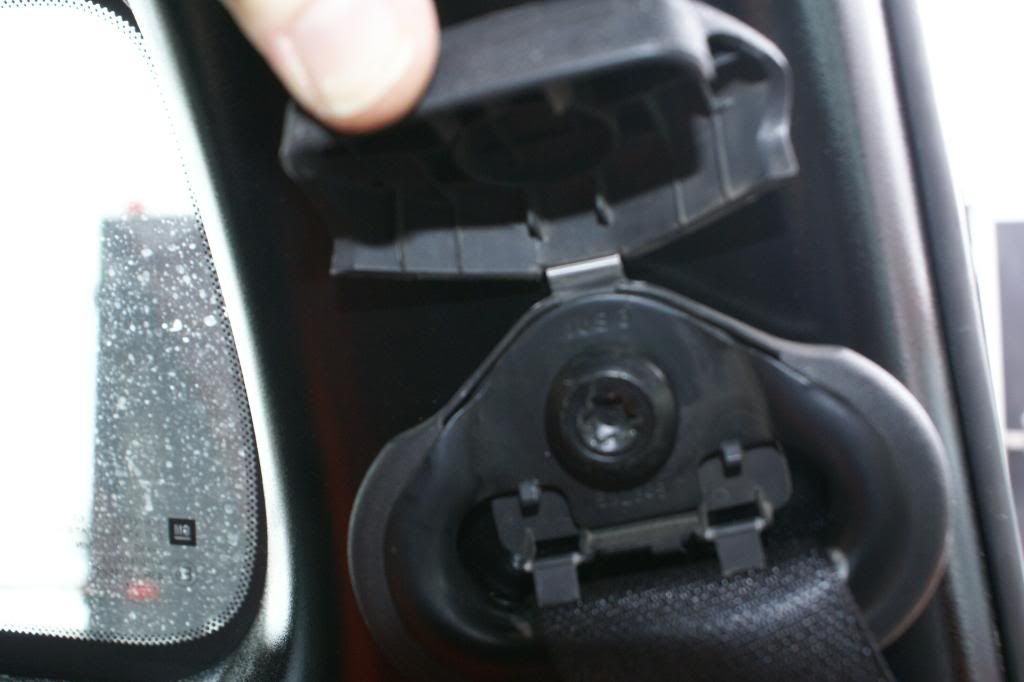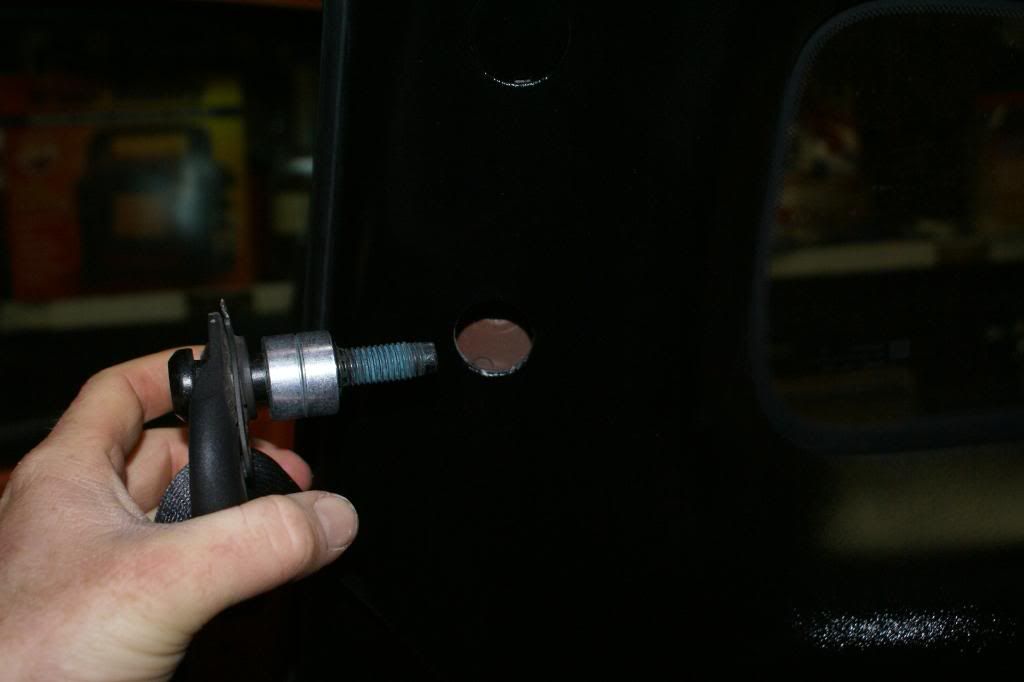 5. Using the T20 torx screwdriver remove the hooks in the back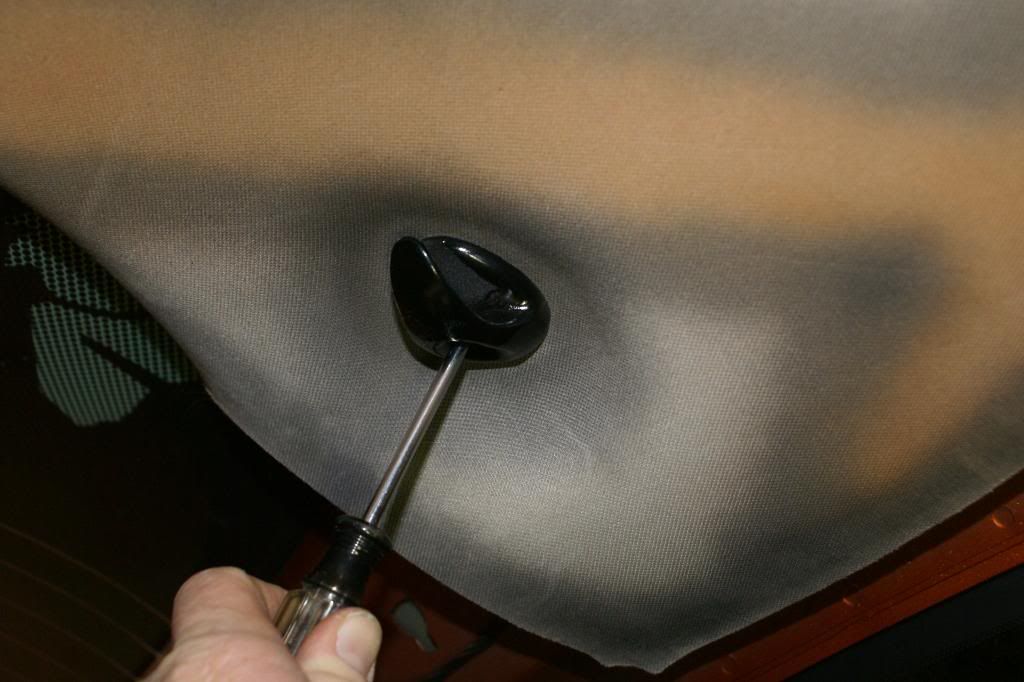 6. All that should be left is the light. The head liner is actually tucked under the door seal other than that, everything should be free. Recline both seats all the way back (It'll make a world of difference when you go to take it out. TRUST ME). Pull down on the head liner from the front driver side of the car and follow the seal. Once it's out of the seal it'll fall down (don't let it! slowly bring it down) you may need to pull the wires for the light off the roof, they're just taped. now remove the connector to the light (I used the screwdriver but be careful not to break it if you do too).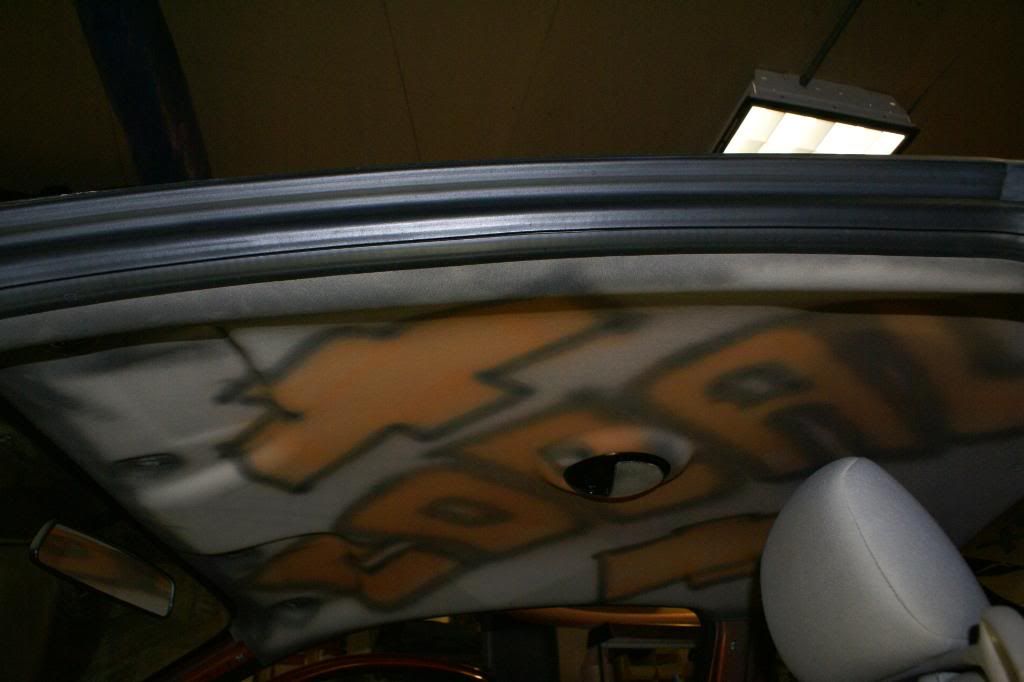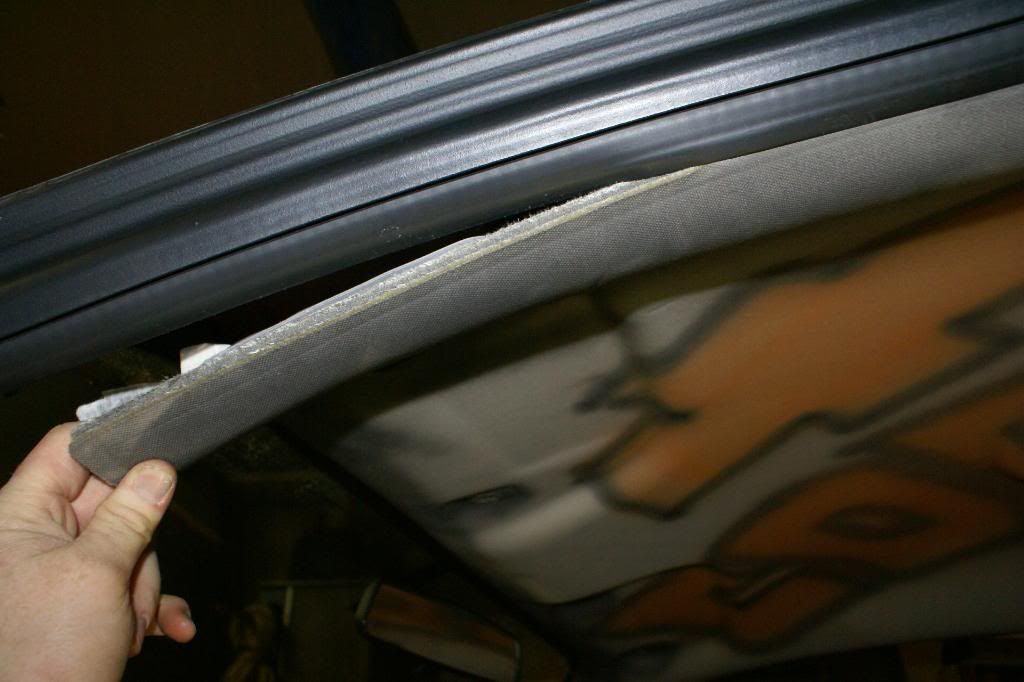 ---

7. carefully take the head liner out. you may have to turn it and it may take a few atempts but it'll come out with little force, if not then put it back in the car turn it and try it again. DON'T FORCE IT!!!!
8. (optional) Have some fun with the spray paint!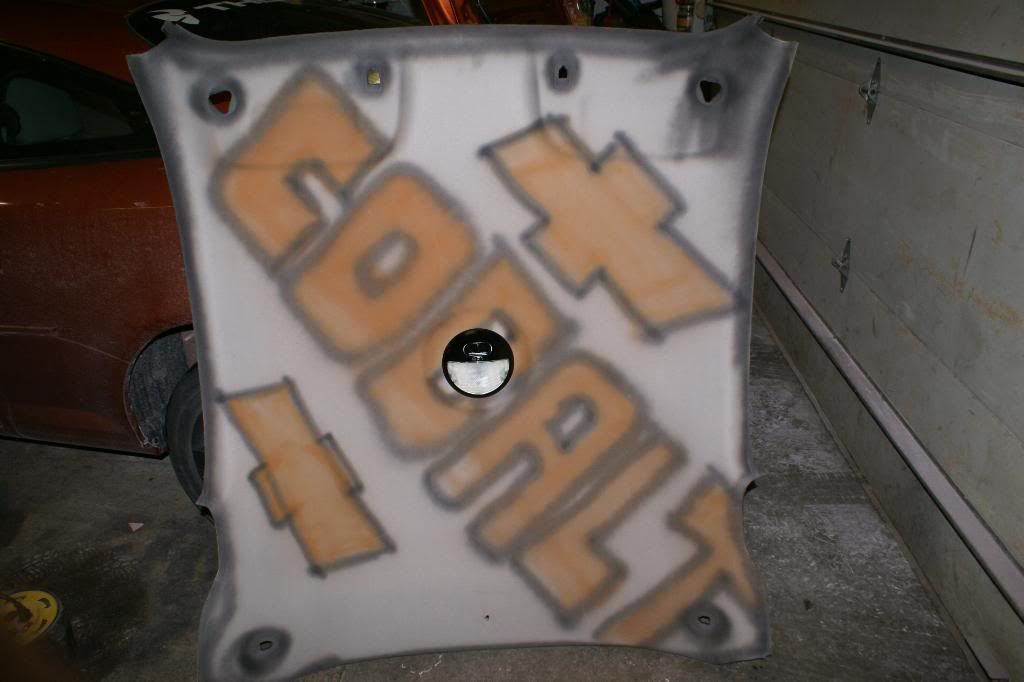 ---

Cobalt Specialist
Join Date: Nov 2007
Location: Sunshine State
Posts: 1,250
Nice how-to....not sure about your choice in "Graffiti style" headliner decorum....LOL!
---
Ex-Cobalt Owner
Thanks man. Yeah I'm gunna start doing some buildings this spring...lol. I definatly need to work on my bowties! haha.
---

hmmm i think your onto something with all your interior build ups....
---
2006 red SS SC G85

60# injectors, colder plugs, new fuel wiring harness, zzp belt tentioner, zzp 2.6" pulley, GM Stage 2 belt, HPT Tuned, Ported SC, Ported intake mani, dual bypass valve, meth injection, Hurst!, Eibach sportlines, DC Strut bar.... and more!
I definatly have some good plans that'll make you say "holy ****".
---

haha. funny story behing that! I had them tinted 2 1/2%. did it all my self looked really good. Had them tinted for about 6 months then I got pulled over and the officer said that it was illegal and I was like what? it is? really? hhmmmm I've seen a lot of suburbans with tinted rear windows! hahaha. Talk my way out if that one!
---

Nice, but once the headliner is out, can you cover it with the vinyl like on the rear deck write up? I've looked at my headliner and it looks like real thin fabric covering some type of styrofoam. I'm doubting that the fabric can be safely removed without damage, and being able to reuse the headline. I imagine that you would have to just spray adhesive, then just go over the fabric.
any thoughts?
Posting Rules

You may not post new threads

You may not post replies

You may not post attachments

You may not edit your posts

---

HTML code is Off

---