Newcomer
Join Date: Jan 2009
Posts: 8
I'm New!
---
Hey everyone, I'm new to this site.
I'm a 17 year old girl who loves her car.
I just got my very first car last year and I'm proud to say that it is a '07 Chevy Cobalt LS.
Now I haven't done anything to it yet besides De-tagging it (I took off the name of the car and such) and my brother, who is a big time car modifier, helped customize my intake.
This picture is from when my parents first put down the money for the car.
And no, this car isn't 'free' for me, I pay the insurance. :p
If you would like to give me some helpful information on modding my car, that would be great.
---
Last edited by goldcobaltb!tch; 04-27-2009 at

08:51 AM

.
Cobalt Master
Join Date: Nov 2006
Posts: 1,538
Welcome to the site, feel free to look through the forums for what information you need

Join Date: Oct 2004
Location: Southern California
Posts: 1,651
Welcome. That car looks pretty familiar, with the color and style, that is exactly like the one I was going to buy, but instead got a two door cobalt ls.
---
M62 Powered for Now
S252 Next (Car is gonna be fast and Sneezing, lots!)
Welcome and enjoy!!
---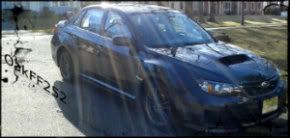 RIP Cobalt Totaled Sept. 2011
Current Car 2011 WRX
Project Victory_Red_SS
Keep the dream alive.
welcome
---

"A wise man speaks because he has something to say,
A fool speaks because he has to say something"

OBZ's showoff thread!
Forum Regular
Join Date: Sep 2008
Posts: 68
Newcomer
Join Date: Jan 2009
Posts: 9
Welcome im new to with a 06 SS/SC
Newcomer
Join Date: Jan 2009
Posts: 30
Welcome
Your balts color is pretty.
Newcomer
Join Date: Jan 2009
Posts: 8
Posting Rules

You may not post new threads

You may not post replies

You may not post attachments

You may not edit your posts

---

HTML code is Off

---