Newcomer
Join Date: May 2009
Location: Warrenville, IL
Posts: 4
Newbie
---
Hello. I'm new here as of today. This past Saturday I just took delivery of brand new '09 Cobalt. Sedan, 2.2, auto, sport red tintcoat, spoiler, chrome appearance package and fog lights. This is one nice little car! I used to own a '07 Chevy Colorado but totalled it 2 weeks ago
. I had driven the Cobalt as a dealer loaner and really liked driving it. So when I found out I really couldn't afford to get another truck and and needed a car the Cobalt fit the bill! Besides, it's $100 less a month in payment then I was paying on the truck. I got a great deal. Through my work I get GM supplier cost plus the cash back deals. It stickerd for $18,800, I financed $16,600. Anyway, I just wanted to say hello and hope to put my 2 cents in to this forum!

Join Date: Oct 2004
Location: Southern California
Posts: 1,651
welcome to the site. you're gonna love it.
have fun!
---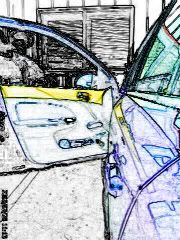 Cobalt Specialist
Join Date: Nov 2007
Location: Sunshine State
Posts: 1,250
Pics or ban!!!!!!!!!

JK! welcome...leave before you find out what mods you can do to make your Cobalt better and then spend, spend, spend...:LoL...you've been warned!
---
Ex-Cobalt Owner
Posting Rules

You may not post new threads

You may not post replies

You may not post attachments

You may not edit your posts

---

HTML code is Off

---