newbie
---
hey all, i just picked up an 06 lt with 23,300 miles for about 9k. so i'm here looking at all the things i can do to this thing lol.
---
Last edited by burksdb; 05-12-2009 at

09:09 PM

. Reason: mistype on title
Welcome to the site.
What color? Sedan or Coupe?
---
2006 LS Mods:
Tsudo N1 Catback Exhaust
ICW Racing Nakano's covered in Cooper CS4 Tourings
Dual Kicker Comp 12's enclosed in a sealed Kicker enclosure powered with a 1200 Insignia Amp
35% Window tint all around
Painted headlights
K2Motor Smoke LED Tail lights
MPx Shorty Antenna
Painted calipers/drums
Custom hood scoops




Welcome!
---

"A wise man speaks because he has something to say,
A fool speaks because he has to say something"

OBZ's showoff thread!
"sunburst" and sedan auto. i've got a baby boy on the way needed something for the car seat
---
Last edited by burksdb; 05-12-2009 at

09:44 PM

. Reason: forgot tranny
welcome! yeah, i wouldnt want to have to put a child in the back seat of a coupe. that could get old real fast.
lol yea its ok i like the looks of the sedans more ne ways lol
lol. i know actually what you mean. when i bought the cobalt i was expecting too. now she's 20 months. but congrads on the purchase and welcome to the site!!!
---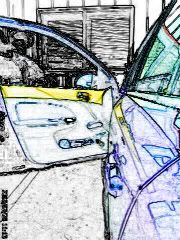 Oh I see, Nice!
---
2006 LS Mods:
Tsudo N1 Catback Exhaust
ICW Racing Nakano's covered in Cooper CS4 Tourings
Dual Kicker Comp 12's enclosed in a sealed Kicker enclosure powered with a 1200 Insignia Amp
35% Window tint all around
Painted headlights
K2Motor Smoke LED Tail lights
MPx Shorty Antenna
Painted calipers/drums
Custom hood scoops




Newcomer
Join Date: Mar 2009
Posts: 20
Quote:
lol yea its ok i like the looks of the sedans more ne ways lol
Welcome to the site! But seriously, the coupes look way better. :P
Posting Rules

You may not post new threads

You may not post replies

You may not post attachments

You may not edit your posts

---

HTML code is Off

---