New member from Ohio
---
I've had my cobalt for goin on 2 years and i never knew this website existed...ive finally got some money where i can do some mods to the car and really wantin to know what i should put my money in and what i shouldnt bother wasting it on. Im planning on putting most the money into the engine so suggestions are welcome. And i have the 2.2 LT so keep that in mind

thanks
Welcome to the site!
---
2006 LS Mods:
Tsudo N1 Catback Exhaust
ICW Racing Nakano's covered in Cooper CS4 Tourings
Dual Kicker Comp 12's enclosed in a sealed Kicker enclosure powered with a 1200 Insignia Amp
35% Window tint all around
Painted headlights
K2Motor Smoke LED Tail lights
MPx Shorty Antenna
Painted calipers/drums
Custom hood scoops




Welcome... where in Ohio are you?
---
07' Chevy Cobalt SS - GMPP SRI INTAKE / JET PERFORMANCE MODULE
MYSPACE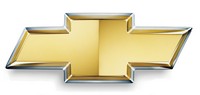 Welcome!
---

"A wise man speaks because he has something to say,
A fool speaks because he has to say something"

OBZ's showoff thread!
there has been a lot of bolt on performance discussion lately. search some of the recent threads, and you should get most of the answers you are looking for.
Posting Rules

You may not post new threads

You may not post replies

You may not post attachments

You may not edit your posts

---

HTML code is Off

---