Forum Regular
Join Date: Jun 2009
Posts: 99
hey guys and gals whats up.
---
Hey i just bougth a new 09 cobalt. I traded in my 03 wrx sport wagon for it. Realy don't know to much about cobalts but well learn.
YourCobalt.com's member count is up, that's what ;)
Welcome to the site! And gCobalt is right you will learn alot here, I know like 110% more than I did before and I've only been here a little over a week
---

XBL Gamertag: The Uberklaw
Welcome to the site , they are right u will learn alot as i too don't alot about my car but im learning . again Welcome.
Welcome to the site!
---

"A wise man speaks because he has something to say,
A fool speaks because he has to say something"

OBZ's showoff thread!
Welcome to the site. I hope that you enjoy your Cobalt as much as I do mine.
Welcome!! Hope you find just what your looking for(search helps alot) and if you don't, don't be afraid to ask. Most of us don't bite
lol
---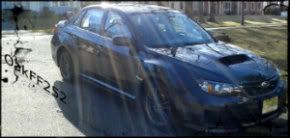 RIP Cobalt Totaled Sept. 2011
Current Car 2011 WRX
Project Victory_Red_SS
Keep the dream alive.
welcome... call of duty for rules... had to write it somewhere... figured why not lol
---
2004 Mustang GT Vert 40th Anniversary Edition Black/Black/Black

Short Throw
Pioneer FH-P8000B Head Unit
Cobra Spoiler
Mach 1 Grill delete
Mach 1 Chin Spoiler
Functional Hood Scoop
Black Housed Headlights
5% window tint all around
Forum Regular
Join Date: Jun 2009
Posts: 99
thanks not use to this many hellos. I have spent the last 6 years on nasioc a subaru form and they love bashing people so this is realy great already. I bought a new 09 cobalt ls stick. Wanted to try some thing different. I'm looking in to make it faster.
Posting Rules

You may not post new threads

You may not post replies

You may not post attachments

You may not edit your posts

---

HTML code is Off

---