Newcomer
Join Date: Jun 2009
Posts: 48
Newbie who wants to upgrade!
---
I just bought a new 09 Cobalt tonight (1LT coupe). I have never had a little 4 cylinder car before. I just traded in a 08 chevy Z71 with many mods. Very new to this scene. Please help me.
What kind of performance products is everyone using? What about looks as well? I want to make a trick ride.
Cobalt Specialist
Join Date: Nov 2007
Location: Sunshine State
Posts: 1,250
Welcome to YC.com! Good choice in cars...LoL!

Start by checking the vendors on this site.

You can look at all the chevy accessories available at GMaccessorieszone or CED (check my signature VVV).
---
Ex-Cobalt Owner
Welcome to the site! You can find a ton of info on these forums. As far as mods, look at peoples sigs and that will give yo a good idea. Just be sure to search.
---

"A wise man speaks because he has something to say,
A fool speaks because he has to say something"

OBZ's showoff thread!
welcome! yeah just search around i'm pretty sure you'll find something you'll like. have fun!!!
---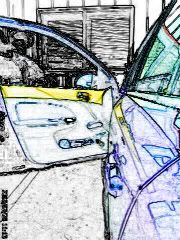 welcome
---
M62 Powered for Now
S252 Next (Car is gonna be fast and Sneezing, lots!)
Cobalt Specialist
Join Date: Jun 2009
Location: eastern PA
Posts: 1,286
hey i have a 07 cobalt lt. i went with the injen cold air intake, magnaflow catback exhaust and eibach sportline lowering springs. the intake is my favorite.
Posting Rules

You may not post new threads

You may not post replies

You may not post attachments

You may not edit your posts

---

HTML code is Off

---