New from texas
---
hey guys, been looking for a good forum on cobalts ever since I got my 07' cobalt lt off of an auction, this one looked pretty good.
Car is a bit rough right now, as whoever had owned the car before had done a number on it. It was repoed by GMAC, and I think the owner may have taken some of his anger out on it before it was taken away.
I have a slightly noticeable dent on the drivers side, and for some reason the guy must have tried to cheap out, as almost the whole interior of the car (including the cloth) is spray painted black (he did a horrible job too). Also the headliner is missing, so we'll have to search through junkyards for now. My dad and I have managed to get a majority of the black paint off the door panels, and it does look a bit better, and the front seats at least, we've thrown seat covers over so it doesn't look half bad. Engine and all electrics work fine though, and thanks to the repairable cosmetic damage, we got it for under 5 grand.
Anyways, that was my rant that I've been dieing to get out about the previous owner, and my hope that I can completely fix her up in the future. Here's some pictures.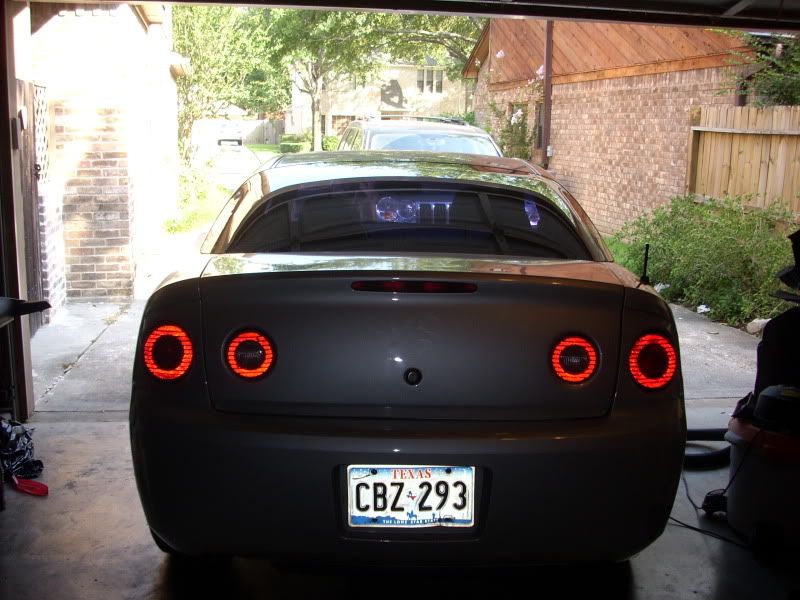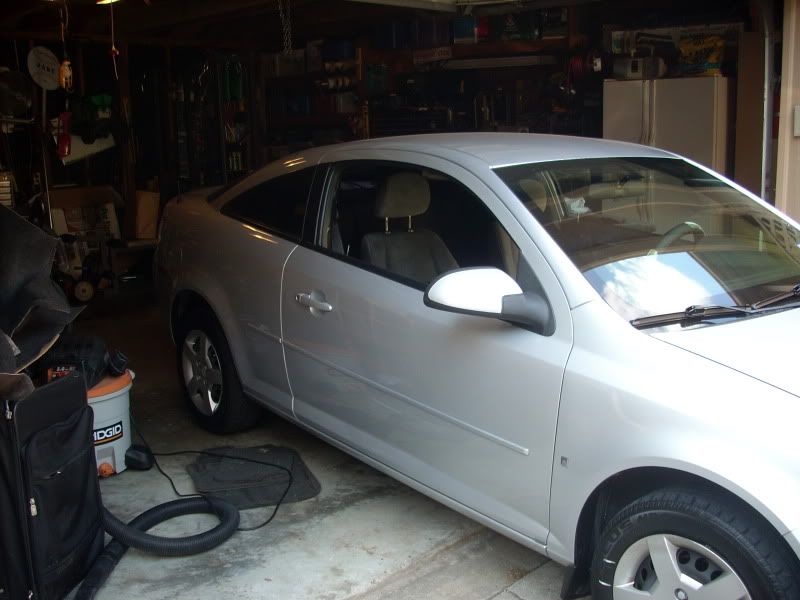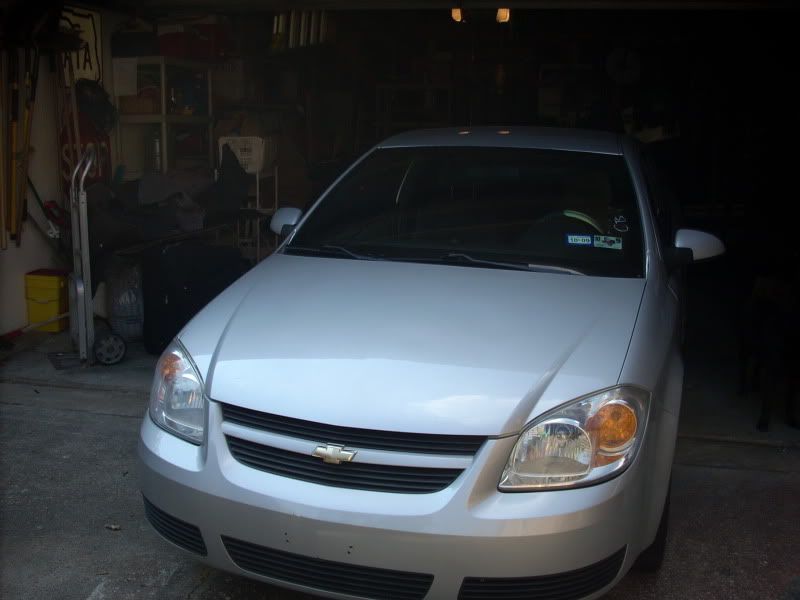 welcome. glad you found the site, and hope you enjoy it!
Welcome to the group. I'm sure you will have that car fixed up in no time.
Welcome. Looks good, your doing a good job with the car, and debadged already, nice.
---
M62 Powered for Now
S252 Next (Car is gonna be fast and Sneezing, lots!)
Cobalt Specialist
Join Date: Jun 2009
Location: eastern PA
Posts: 1,286
hi there, welcome! good to see the car is in better hands now. looking forward to seeing what else you do to restore it!
Welcome to the site. Good luck fixin the car up to your liking!
---
2006 LS Mods:
Tsudo N1 Catback Exhaust
ICW Racing Nakano's covered in Cooper CS4 Tourings
Dual Kicker Comp 12's enclosed in a sealed Kicker enclosure powered with a 1200 Insignia Amp
35% Window tint all around
Painted headlights
K2Motor Smoke LED Tail lights
MPx Shorty Antenna
Painted calipers/drums
Custom hood scoops




Posting Rules

You may not post new threads

You may not post replies

You may not post attachments

You may not edit your posts

---

HTML code is Off

---