New to the site
---
Just want to start out by saying Hello. I am new to the cobalt world and i am on here to simply learn more. I am a Honda guy and my wife has a 07 coblat LT. The cobalt is laser blue and in great shape. This car was purchased new by Kristina and is still in great shape. We added the fatcory spoiler and some other stuff. This is the only Cobalt 07 around here that came with factory 5 lug and i dont know why.
I have had many fast hondas and i now have the option to buy a Cobalt SS that was crashed and i am thinking about buying it and parting it out. I work for a local performace shop that can get great prices on all kinds of parts. So if you have any questions please ask.

thank you,

anthony
Cobalt Specialist
Join Date: Jun 2009
Location: eastern PA
Posts: 1,286
hey welcome to the site - lots of info here. where you from?
Veteran
Join Date: Jul 2009
Location: North Haven, Ct
Posts: 678
Hey, welcome. The SS that you'd part out, was it black? and if it was, would it be possible to buy the wing off you?
---
My 'Balt, Camryn, is my baby. She's a black '09 LT 2.2L with the performance appearance package. I believe that if you take care of your car your car will take care of you.
Currently: Predator Pedals, GM logos gone, blacked out bowties, green interior neons, green LEDGlow, 2x 12" Kicker L7's subwoofer, kicker speakers, Pioneer avic f700bt, Konig Unkown's (17's), Tints

Join Date: Oct 2004
Location: Southern California
Posts: 1,651
with that kind of number he must be from the Portland area. i wanna say...Beaverton???

edit:by the way WELCOME!!! haha
---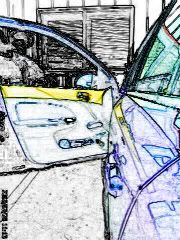 Welcome! Glad UR with us!

GTO 1
---

If You're SCARED... SAY You're SCARED...
Posting Rules

You may not post new threads

You may not post replies

You may not post attachments

You may not edit your posts

---

HTML code is Off

---