New To The Forum!
---
Hay everyone! well what can i say...... i have a 05 cobalt ss/sc. I bought it in november 30. 08, so far the experience with these cars is awesome! im on ************* (Dr.Balt407) and also chevycobaltforum.com(I <3 Boost), i moved over here because the moderator joined chevycobaltforum and posted about this site, so i checked it out and i love it so far... im still new to the whole sc thing but with alot of help from my orlando ppls i have learned alot but i still have a ways to go... as for my plans im going to go hahn lvl 5 next year september if everything goes as planed, but for the moment i love the sc and i want to push it to the limit before i go good ole turbo..
well enough talking and this is my baby!! enjoy and tell me what you think..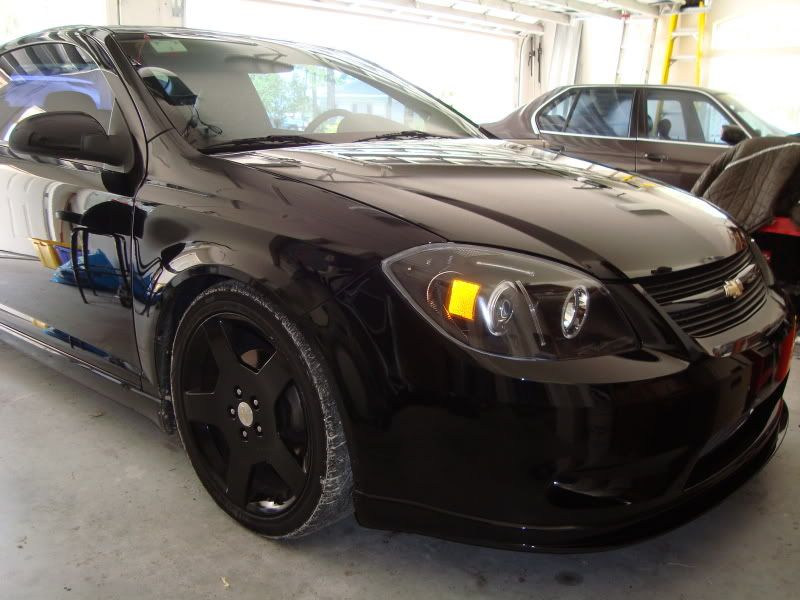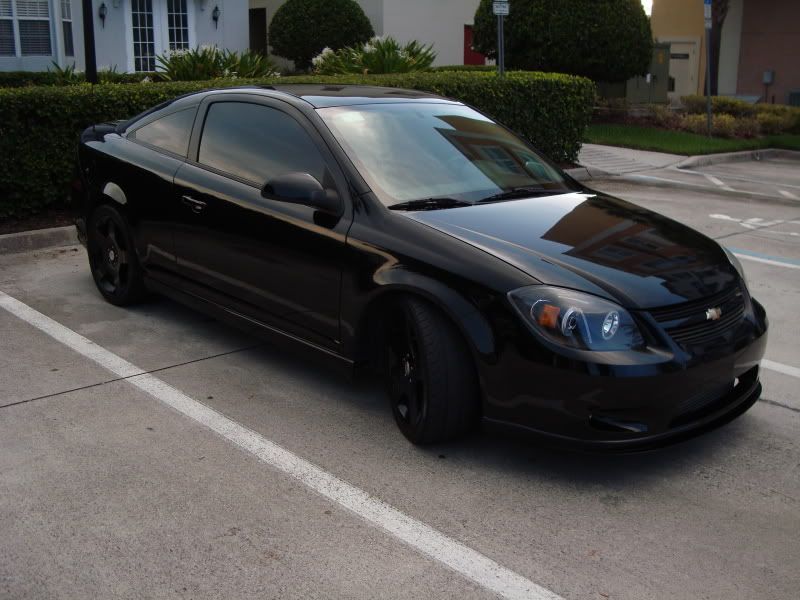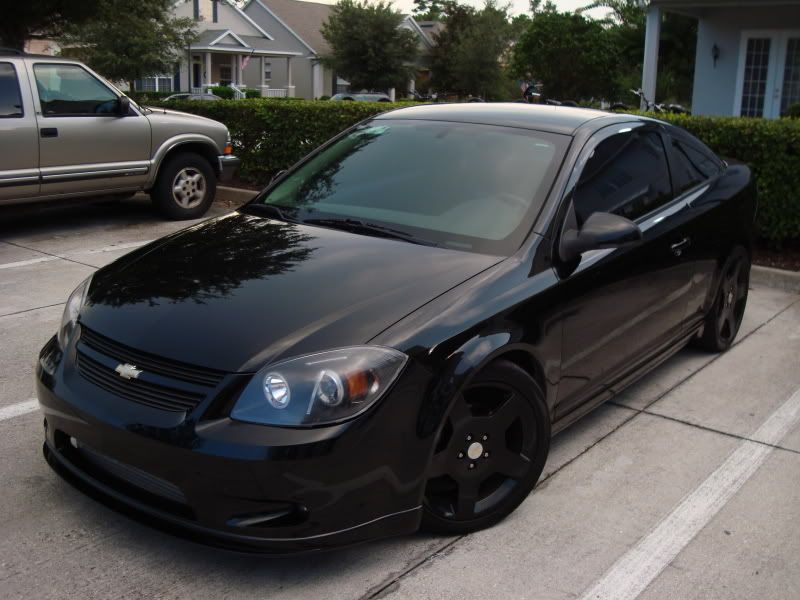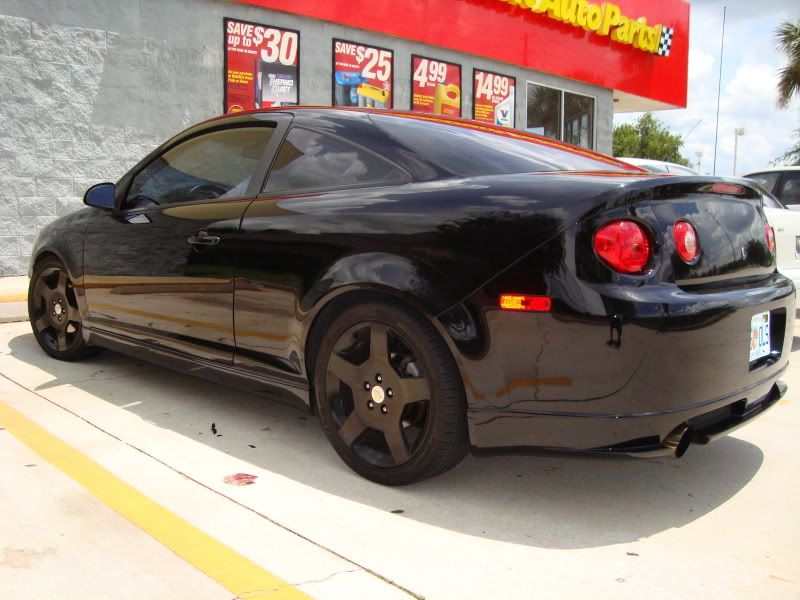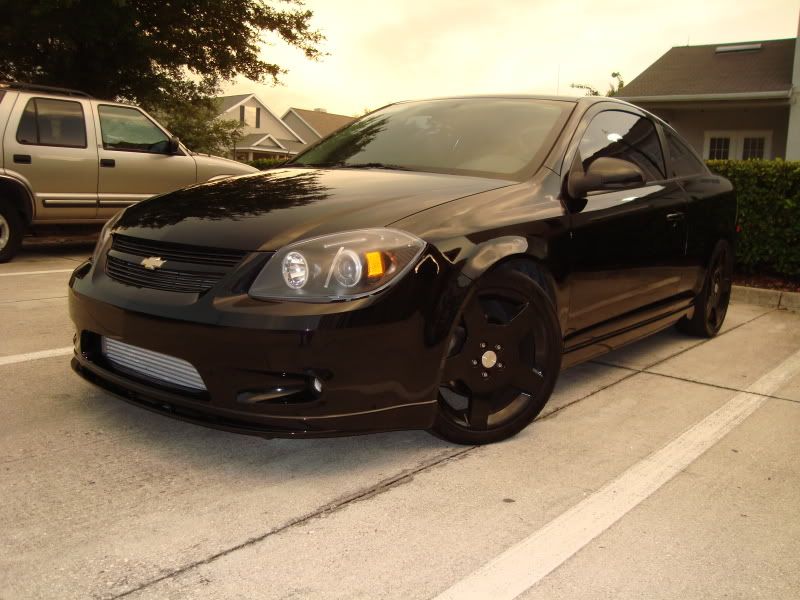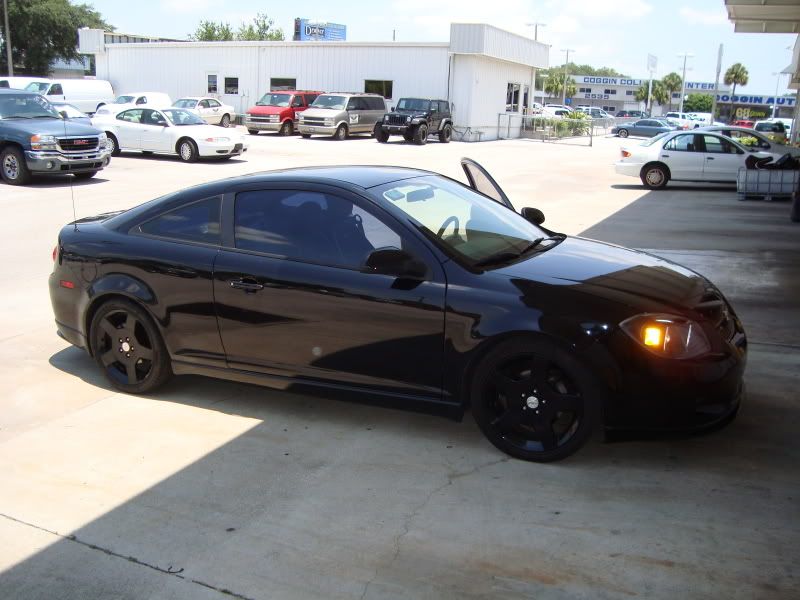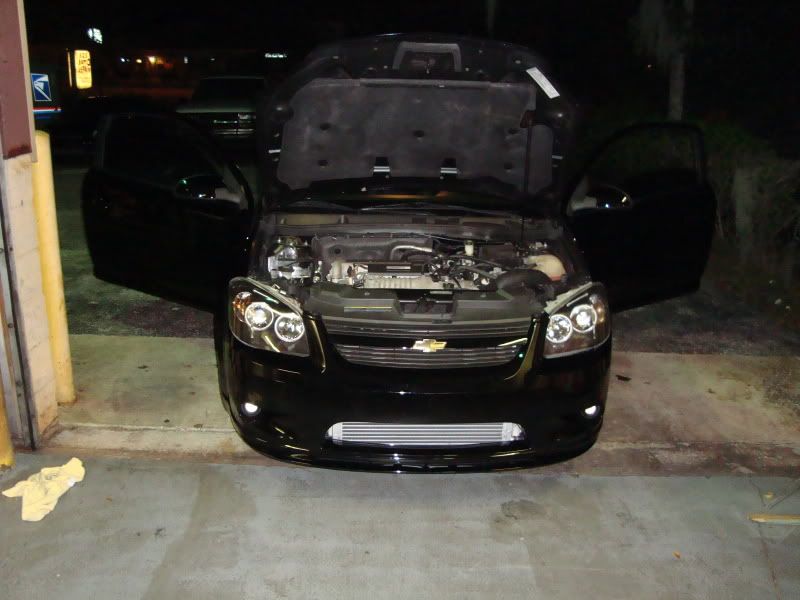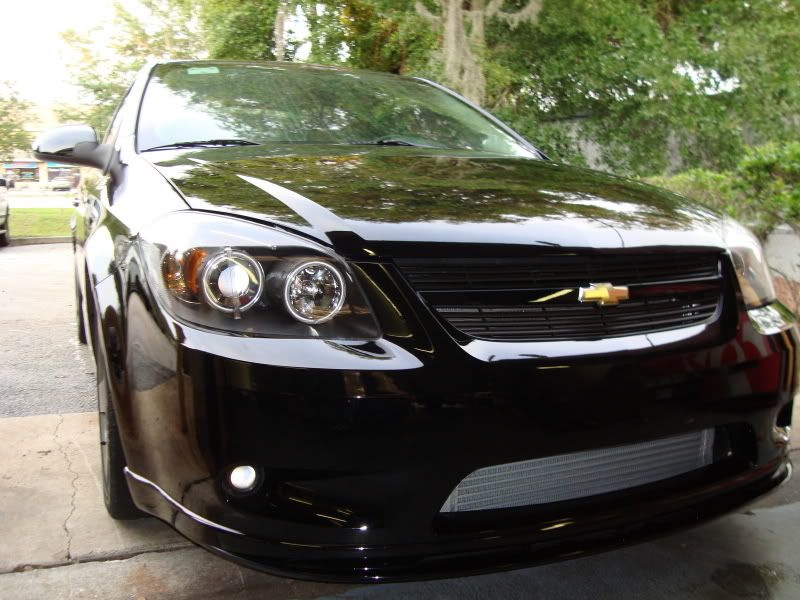 ---
2005 ss/sc converted with Hahn Stage 4 Turbo Kit, 79lb Injectors, Hallman Pro Boost controller, Pro Sport Boost Gauge, Aeroforce Intercepter Scan Gauge, Forge BOV, AEM Wideband, SPEC Stage 3+ Clutch, OTTP Rotated Trans Mounts, OTTP Stage 1 Axles, SP Performance Rotors, TWM STS, Eibach Sportlines, Stock Headlights Painted Black, MSR 045's, Wingless & custom tuned with HpTuners.

Join Date: Oct 2004
Location: Southern California
Posts: 1,651
Welcome. Thanks for joining.. The black on black looks great
Ahha! I seen you over at CCF!
Welcome over to YC.

You definitely gotta finish the murdered out look and Nightshade those tails and black out the bowtie!

Super clean wingless too!
Veteran
Join Date: Jul 2009
Location: North Haven, Ct
Posts: 678
beautiful car. enjoy your time here, its a great place
---
My 'Balt, Camryn, is my baby. She's a black '09 LT 2.2L with the performance appearance package. I believe that if you take care of your car your car will take care of you.
Currently: Predator Pedals, GM logos gone, blacked out bowties, green interior neons, green LEDGlow, 2x 12" Kicker L7's subwoofer, kicker speakers, Pioneer avic f700bt, Konig Unkown's (17's), Tints
Lol dude is desperate for some votes!
haha yea gotta catch up to you
Quote:
haha yea gotta catch up to you
Lets not thread jack this new members thread
haha i said welcome lol free advertising
Posting Rules

You may not post new threads

You may not post replies

You may not post attachments

You may not edit your posts

---

HTML code is Off

---