Hi. Future Cobalt Owner!!
---
HI, Australia here. Proud to be a new cobalt owner in the next 2 days. 2005 ls coupe, yellow! So excited, First time buyer! YAY!
Welcome to site. Be sure to look around there is a lot of stuff on here and be sure to post up some pics!




---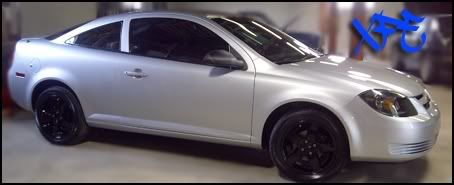 Nice! Going international!

Congrats. =)

Oh, and welcome!
---
1986 Chevrolet Camaro IROC-Z
- Wrecked/Sold
1998 Chevrolet Cavalier
- Wrecked/Donated
2007 Chevrolet Cobalt LT
- M62 Supercharger, Ported Throttle Body, 42 lb/hr Injectors, Intense 2.9" Pulley, Cobra Heat Exchanger, SS/TC Exhaust, TTR Engine and Trans Mounts, Trifecta Tune, ZZP Header and Downpipe, '08+ FE5 Struts/Shocks, SSC Springs, FE5 Control Arms, SS/SC Front Swaybar, Powell Hardcore Rear Swaybar, 18" MSR 045s, Dunlop ZIIs, Nightshaded Tails/Side Markers, Shorty Antenna, Black Bowties, Black Grilles, Black Headlights, Dual JL 12" w1v2 Subs, A/D/S Front/Rear Speakers, Pioneer 7" Touchscreen, G85 Recaros, Leather Rear Seats, 160 MPH Cluster.
2014 Chevrolet Cruze Diesel
- 17" MSR 013s, Black Bowties, Black Tails, UR Rear Lower Bar
1981 Chevrolet Camaro Z28
- JVC Ribbon Tweeters, SEAS Mids, Pyle Woofers, Kenwood Tape Deck, Zapco Amp/Equilizer, Ceramic-Coated Longtubes, 2.5" Pypes Stainless Exhaust, Bilstein B6 Shocks, GW U/L Control Arms, Hotchkis Springs Sway Bars, DD HDX Cluster
2017 Chevrolet Volt LT
- Black Bowties
nice to have you around! loads of info on this site! just search around
oh and not to thread jack but Australia might make having a central meet for everyone on here a little harder! lol good thing though!
soooooo do u have a spoiler... lol if not i want your trunk and call dibs!!! rally yellow FTMFW!! and welcome lol
---
2004 Mustang GT Vert 40th Anniversary Edition Black/Black/Black

Short Throw
Pioneer FH-P8000B Head Unit
Cobra Spoiler
Mach 1 Grill delete
Mach 1 Chin Spoiler
Functional Hood Scoop
Black Housed Headlights
5% window tint all around
Welcome! I just bought mine about a month or so ago, and love it! I'm sure you will too
Posting Rules

You may not post new threads

You may not post replies

You may not post attachments

You may not edit your posts

---

HTML code is Off

---