Newbie from CT
---
Heyy.. I'm Liz. I'm from CT. And I just traded in my old Sunfire in for a 2005 Cobalt LS.. she's silver.. and totally stock still.
I don't plan on toying with the engine or anything, yet.. but I am interested in doing some basic exterior and interior mods to separate her from the rest.
I'm mostly here to learn from other peoples experiences and gather some inspiration.. I found this site while I was searching for instructions on how to install my amp/sub with the stock head unit. Thanks to the guys who posted that! I'm going to make the install this afternoon!
Cobalt Specialist
Join Date: Jun 2009
Location: eastern PA
Posts: 1,286
welcome to the site! glad you've been finding useful stuff already - there's tons more info here and lots of helpful people, so ask any questions!
welcome =) same situation as me, out with the pontiac - in with the chevy :D
Welcome to the site and congrats on ur pick up!!!




---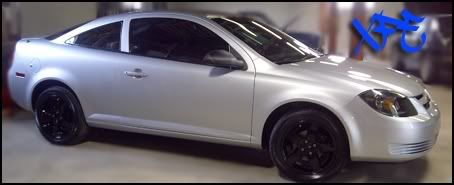 Thanks for all the warm welcomes!
The sub install was a success. I just have to find out what's causing all the rattling back there now haha ..having the battery in the trunk made it 10x easier, love this car!
Posting Rules

You may not post new threads

You may not post replies

You may not post attachments

You may not edit your posts

---

HTML code is Off

---