Newcomer
Join Date: Oct 2009
Location: CHATTANOOGA,TN
Posts: 3
Hello
---
HI, New here. I have an 09 cobalt LS. I was wondering if anyone has had any problems with the doors touching at the top and rubbing the paint off. The dealer told me that they couldn't do anything about it. Another dealer said that Chevy was looking into the problem.. Any quick fixes other than touch up paint? Thanks
Never had that problem
---
SOLD!
2.2 TURBOCHARGED. GT28 TURBO, 60# INJECTORS, WISECO PISTONS, EAGLE CONNECTING RODS, ZZP 3" DOWNPIPE, PACESETTER EXHAUST, K&N INTAKE, CUSTOM COLDSIDE PIPING, DEJON HOTSIDE PIPING, 2.4 INTAKE MANIFOLD,2.4 THROTTLE BODY, TRIFECTA TUNED.
Best Car Insurance | Auto Protection Today | FREE Trade-In Quote
Hey! Welcome!
Well to my knowledge, ive never had that problem, however my car does have paint rubbed off kinda around the top of the car & the door, but ive never noticed it touching. It was like that when I bought it brand new so maybe they caught it & fixed it... idk... well anyways, hope ya get it taken care of!
Yes I have the same problem... If oyu get i fixed let me know if the dealer did it.
---

Welcome to the site and i have not had this problem!




---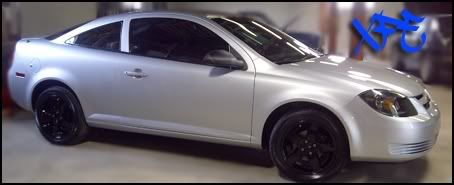 Newcomer
Join Date: Oct 2009
Location: CHATTANOOGA,TN
Posts: 3
It wasn't there when i picked it up but noticed it within a few days. When you close the door, not even hard, it touches at the top rear. The dealer sold me some touch up paint but that didn't help. If anyone finds a solution let me know. Thanks jack
dude call warranty on that and make them fix it, don't pay for touch up paint




Newcomer
Join Date: Oct 2009
Location: CHATTANOOGA,TN
Posts: 3
I didn't think they were going to charge me for it until i picked it up. They told me that we are closing the door too hard.
Posting Rules

You may not post new threads

You may not post replies

You may not post attachments

You may not edit your posts

---

HTML code is Off

---