Newcomer
Join Date: Oct 2009
Posts: 5
Tell Me It's a Great Car
---
Hi, I'm Bob Lawrence. I seem to be the only person to use his real name instead of a nickname--I wonder if I could change to my usual Internet moniker--Quantumgreen. Anyway, my wife doesn't like my Cobalt XFE--she claims she feels every bump and the car looks cheap inside. I tried to teach my older son how to drive a stick shift--a minor disaster after he stalled the car out in lurching gasps by failing to depress the clutch--he hasn't signed up for another lesson. I took an old flame, now a friend, out to lunch recently and she said that she would never buy a car like mine--she liked my old Alero GL (sunroof, cruise, power windows, cloth on the doors, etc.) better.
So I'm looking for kindred spirits to boost the image of my vehicle. I like it! It's peppy, economical and fun to drive--I actually enjoy my 26 mile commute to work now. After owning an automatic for almost 25 years, I really dig the stick shift. BTW, I'm also a performance poet in the Windy City. If anyone is interested in buying my chapbook--guaranteed enjoyment for the literate--contact me at
[email protected]
.
I should add that the car was an incredible bargain as well. With all the incentives, including over three grand on my GM card, it cost under $8,000 before taxes.
Well Bob it is a great car and is very economical...and very easy to change the image of it if thats what your hoping to do
---
If you're looking for strictly interior/exterior mods I'd say paint the trim,debadge it, paint your bow tie and get custom fitted seats. If you're looking for bolt-ons get an air take. Most of the interior trim/the grille is held on by clips so it makes it easy to remove and customize.
---
Mods: debaged, carbon fiber hood, painted interior trim, lowered

2008 Sport Sedan 2.4
Contributor
Join Date: Oct 2009
Location: Conneaut, Ohio
Posts: 273
so far I get good words from the girls about my car. I live in a poor area so that helps. also I'm young so usually people my age, and even older have beater/cash cars. I actually have the newest car out of everyone in my family, until my dad gets yet another truck.
---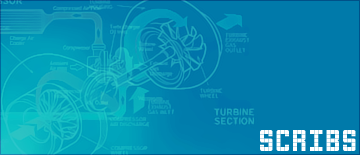 2006 Chevy Cobalt 2LT Coupe - Majestic Amethyst Metallic - Auto Trans
Factory- power windows, power locks, keyless entry, sunroof, chrome exhaust tip, leather steering wheel, leather shifter, white face gauges, fogs, and spoiler
Showoff Thread
I like mine... who cares what people think if your happy with it
I know what you mean. Base model econoboxes are not the most popular things on the road these days. My 2008 XFE is not the most desirable Cobalt, and has no wing at all. Never fear though, you are among friends here.

You should start a thread in the showoff section, and post up some pics of your Balt!!!
---
Search around man!
There are lots of threads and pictures you can browse through to get some ideas.
A good place to get lots of pics of people balts is this link
Vehicle Showoff
All of the links on that page have the best shots of peoples rides.
Also peep at the DIY section. Cheap mods, that can definitely enhance appearance.
Post some pics and maybe we can help.
---
THIS

TO THIS ->>

https://www.yourcobalt.com/forums/veh...nnesaw-ga.html
Veteran
Join Date: Mar 2009
Location: Mayville WI
Posts: 567
Quote:
Originally Posted by
Robert Lawrence
View Post
So I'm looking for kindred spirits to boost the image of my vehicle. I like it!
Call it what you (or others for this matter) want but i beleive its simply like this, Its for the enjoyment of having a car that YOU are happy with. Regardless of what it is. I mean yea, i could just as well say the same thing about it being cheap and such but i still like it and do things to make it my own. I bought a balt after having a 2004 Chevy Trailblazer sittin on 22s. and winning best in class with it. I was sad to get rid of it, too many problems with it and too close to the warranty being up. But i still find things i love about my balt, how bout this one, its way cheaper to lower a balt than it is a Trailblazer....haha! ok enuff with my rambling......a few minor mods to this vehicle takes the "cheap" look away from the car.....(debadge and take off the door bump mouldings..... :-P
---
Mods:
Aeroforce Interceptor gauge, Eibach Sportlines, De-badged, 140 mph White Face Gauge Cluster, Silver Star Ultra Headlights, Injen CAI, CF Dash Trim, 5 Spoke Rims, Eibach 25mm Rear Sway bar, SS Upper Grille, Painted Black Bowtie, DC Sports Carbon Strut Bar, Injen Hydro-shield, Emergency Brake Boot, Blue Powdercoated Valve Cover, Black Dash & Center Council, Tsudo Catback, ZZP Downpipe.
Posting Rules

You may not post new threads

You may not post replies

You may not post attachments

You may not edit your posts

---

HTML code is Off

---