Forum Regular
Join Date: Nov 2009
Posts: 73
Just to Introduce Myself and My Brand New Cobalt
---
Hi to all! I'm a very old (65) guy, and I just purchased a brand new 2009 Cobalt LS. It's the absolute base model with NO options. It's white color and light grey interior. It really looks great. I won't bother you with a long story (i'm old but they tell me that i'am not senile yet
), but here are the reasons I got this Cobalt:
1) Patriotism - yes, I think that we should all show some more faith in the US/Canada made products, and buy more of them. Although, I must tell you, I did seriously look into Honda Civic.
2) My existing car was a Chevy Impala 1980. Local GM dealer gave me $1000 off Cobalt for it. After 30 years, this Impala only had a water pump changed (I did it myself - total cost $29). and it still was running like a charm. WHO says GM doesn't make good quality cars ??? But it was rusting badly and it needed to go (boy, was I sad to let it go...
).
3) The Chevy dealer gave me such a low price (I didn't even need to bargain), that I just couldn't resist.
So there you have it. The new Cobalt arrived yesterday and it drives and looks great.
Just to note that "you can teach an old dog a new trick" : I never in my life have driven a stick shift. After 1/2 hour with my neighbour's help I was up and running. Stalled it only once
. Boy, it is fun to drive the stick, I can tell you..., I feel like kid again !!!
All the best regards and good luck to all forum members.
Cheers,
veryold guy
.
P.S. If anybody cares to, please tell me if I need to watch for, or do anything special, during these first days of owning my new Cobalt.
Welcome, there is nothing you need to do to it as of right now. Just keep the maintenance up on it and you should be good to go. I have a 06 LS and I have not had any real problems with it yet and I have almost 50,000 on it. Maybe someone with a 09 model can tell you if they have had any problems with theirs, again welcome to YC.
---
Injen CAI/SRI Intake/2.25" Custom Catback Exhaust/Eibach Sportline Springs/17" Drag Concept Rim/ARK Shorty Antenna/Black Out Tail Lights, Side Markers, 3rd Break Light
2006 Black LS
Forum Regular
Join Date: Nov 2009
Posts: 73
Hi 06BlackLS: Thanks - much appreciated !!!

Join Date: Oct 2004
Location: Southern California
Posts: 1,651
Contributor
Join Date: Oct 2009
Location: Conneaut, Ohio
Posts: 273
Welcome to YC!
---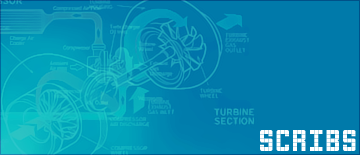 2006 Chevy Cobalt 2LT Coupe - Majestic Amethyst Metallic - Auto Trans
Factory- power windows, power locks, keyless entry, sunroof, chrome exhaust tip, leather steering wheel, leather shifter, white face gauges, fogs, and spoiler
Showoff Thread
Welcome to YC.com!! Congrats on the new purchase.

423
---

If You're SCARED... SAY You're SCARED...
welcome aboard! and congratulations on the purchase.
just make sure to break the engine in properly following the owners manual specs.
Contributor
Join Date: Nov 2009
Posts: 499
Welcome! I hope you enjoy your new toy!
Posting Rules

You may not post new threads

You may not post replies

You may not post attachments

You may not edit your posts

---

HTML code is Off

---