Newcomer
Join Date: Jan 2010
Posts: 2
Hi from HI
---
Hi folks, I haven't bought a Cobalt yet but I definitely am in the market for a small car.

I currently own a 2001 Chevy S10 extended cab 2WD with 4.3 V-6. I used to get about 23 MPG from it until the government decided that all our fuel needed to be diluted 10% with ethanol. Now I average 19 MPG with the A/C on. If I turn the A/C off, I can get around 20.5 or so. Gas here is currently $3.40 for 87 octane so my gas bill has been around $200-$250/month. I've been thinking about a small car for a while and even more so now.

Around the beginning of November I got rearended while driving the S-10. When the truck went in for repair, the other party's insurance paid for a rental car for me. Enterprise Car Rentals offered me a Chevy Malibu but It's just myself so I asked for a compact. I got a Cobalt LT1 sedan because that was all that was available. I was pleasantly surprised with the Cobalt. It has a peppy engine, the ride and handling are great and the gas mileage is just fabulous (compared to my S10) with the poorest tankful rendering 33.6 MPG and the best being 36.9. The temperature is pleasant here this time of the year so the A/C was off about 60% of the time. Driving here is mostly fairly short runs with the longest stretch driven during the 3 week period being about 23 miles. I noramally don't drive much over 55 MPH.

As I mentioned, I'm in the market for a small car and I've been looking at different makes and models. I've always owned GM cars (except for my 80 CJ-5 Jeep) and am a strong supporter of American industry. I thought I would monitor the forum to see what people have to say about the Cobalt.
---
Last edited by cobaltrenter; 01-02-2010 at

11:00 AM

.
Hey there, Thanks for joining YC.com. We have plenty of Information here that may help you decide on the purchase of a Cobalt. Like you said...just look around. If you have questions or need help makin your way around the forum just ask, plenty of people willing to help.

Side note: we have 2 members on here that are from HI.
Glowbalt
Killarowa




---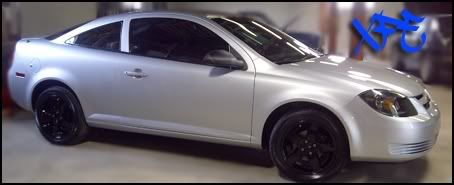 Join Date: Oct 2004
Location: Southern California
Posts: 1,651
Very cool.. Glad to have more Hawaii members.. welcome to the site
Just dont let Keith at Cutter Chevy downtown rip you off.... and pay close... CLOSE attention to the cars sticker price. As soon as you seem interested in a car, and let a sales rep like Keith know, you will end up walking into the dealership and some sneaky SOB will swipe the sale tag off of it..... and then they magically run their numbers and act they they are offering you a good deal, when really they are trying to trick you and price it higher that what it was stickered in the first place.

Im not saying dont buy from cutter chevy, im just saying be smart and dont get fooled..... they are slick back hair salesman types anyway, so i dont hold it against them.

---------- Post added at 09:10 AM ---------- Previous post was at 09:05 AM ----------

cutter chevy.... other than paying a little more than what i was expecting, was great.... Got total package except for tire coverage. But keep in mind at the dealership they also try to sell you a paintcare coverage insurance thingie, which covers normal wear and tear INSIDE and outside of the car.... only adds like 2000 to the price... BUT-----*ahem..... its not actually covered by the dealership, its another company and cutter offers no help in that area..... pretty much stuck calling a business out of state and working with them to handle slight scratches or stuff like that if need be...... its more annoying than i thought it would be for warrenty work :(
Newcomer
Join Date: Jan 2010
Posts: 2
Thanks for the heads up, killarowa. Some auto dealerships and sales people have no pride or consience whatsoever and will stoop pretty low to make a few extra bucks.
welcome to YC!!!!
Cobalts FTW!!! (for the win)
definatley go with a brand new cobalt older models tend to have more problems
Quote:
Thanks for the heads up, killarowa. Some auto dealerships and sales people have no pride or consience whatsoever and will stoop pretty low to make a few extra bucks.
yeahyeah.... but they ARE salesmen... its what they do, like I said i dont hold em against it. I blame myself more..... I should of been like "WHAT FRANK! you want me to PAY WHAT?" and said no and walked out the door until they hussled the price down..... stupid first car purchase mistake..... BUT I TOTALLY FELL IN LOVE WITH THE COBALT..... Hey yeah, its not the sales reps fault, OR my fault.... DARNYOUCOBALT!!!!!! WHY!!!! LOL ----Franks the mixed japanese finance money guy, before you sign your life over to a car BTW
mmmm rice<3
Join Date: Jul 2009
Location: State College, PA
Posts: 837
Contributor
Join Date: Oct 2009
Location: Conneaut, Ohio
Posts: 273
If you werent in Hawaii I'd put an offer on the table for that S10. I have been keeping an eye open for awhile for a 2000ish S10 ext cab 2wd with v6. I'd love to make a mini truck out of it. custom paint it myself and air ride!! Sorry, I'm off topic =/
---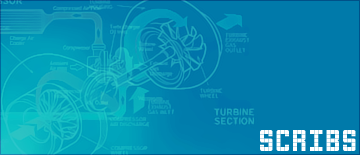 2006 Chevy Cobalt 2LT Coupe - Majestic Amethyst Metallic - Auto Trans
Factory- power windows, power locks, keyless entry, sunroof, chrome exhaust tip, leather steering wheel, leather shifter, white face gauges, fogs, and spoiler
Showoff Thread
Posting Rules

You may not post new threads

You may not post replies

You may not post attachments

You may not edit your posts

---

HTML code is Off

---