Inherited a 2007 Cobalt SS
---
Hi all, I just inherited a 2007 Cobalt SS with the 2.4L Ecotech Engine. It was my Mom's until I lost her to Cancer last week. She wanted me to have it so her and my Dad decided to give it to me before she passed away. She loved the car but didn't drive much...it has just 5400 miles on it.
My kids named it the Screamin' Meanie (because of the mean looking stance and the throaty exhaust) A few months ago, I made a small flash file featuring the Screamin' Meanie for my Mom from the kids...
http://www.bigmacktrucks.com/screamin_meanie.html
LOL...she loved it, hope you enjoy it too!
I'll post some more photos later, mainly just wanted to say hello as a new SS owner and to let everyone know what a great person my Mom was.


Join Date: Oct 2004
Location: Southern California
Posts: 1,651
That flash thing is pretty cool.. Sorry about your mom and welcome to the site
Hey there, welcome to YC.com & thanks for joining!

Just checked out the flash thing, pretty neat! Sad to hear how you acquired the car tho.




---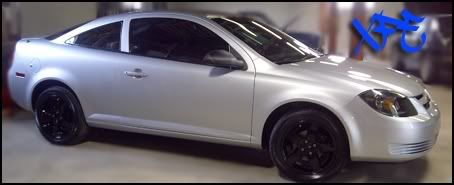 Sorry to hear about the loss, but good thing you have something to remember her by. Welcome
---

Free CC08
Welcome..sorry to hear about ur momz
---
SOLD!
2.2 TURBOCHARGED. GT28 TURBO, 60# INJECTORS, WISECO PISTONS, EAGLE CONNECTING RODS, ZZP 3" DOWNPIPE, PACESETTER EXHAUST, K&N INTAKE, CUSTOM COLDSIDE PIPING, DEJON HOTSIDE PIPING, 2.4 INTAKE MANIFOLD,2.4 THROTTLE BODY, TRIFECTA TUNED.
Best Car Insurance | Auto Protection Today | FREE Trade-In Quote
Quote:
haha nice man [flash]

Welcome to the site
nice save G
welcome to yourcobalt.com.
---

Just call me Mr.June____________________Flat Broke Mafia Member#2
Posting Rules

You may not post new threads

You may not post replies

You may not post attachments

You may not edit your posts

---

HTML code is Off

---