New Guy Here
---
Hey guys I'm new here on YC. I've been on CSS and LC for a couple of months now and thought I'd come and see what's goin on over here. Anyway I own a 2009 Rally Yellow SS. I bought her new in November with 360 miles on the odometer. So far I haven't done much. The week I got the car I took the bowtie off the trunk and the GM logos off the fenders. 2 weeks ago I got the windows tinted 15% on everything but the windshield. I currently have an ARK shorty Antenna in the mail. I plan on putting a highrise wing on it and when I get my refund from school I'm going to get either the Dejon Charge Piping or the Injen Charge Piping and the HKS SSQV limited BOV. Anyway here are some pics from the day I bought her. I'll get some new ones probably tomorrow when I wash and wax her.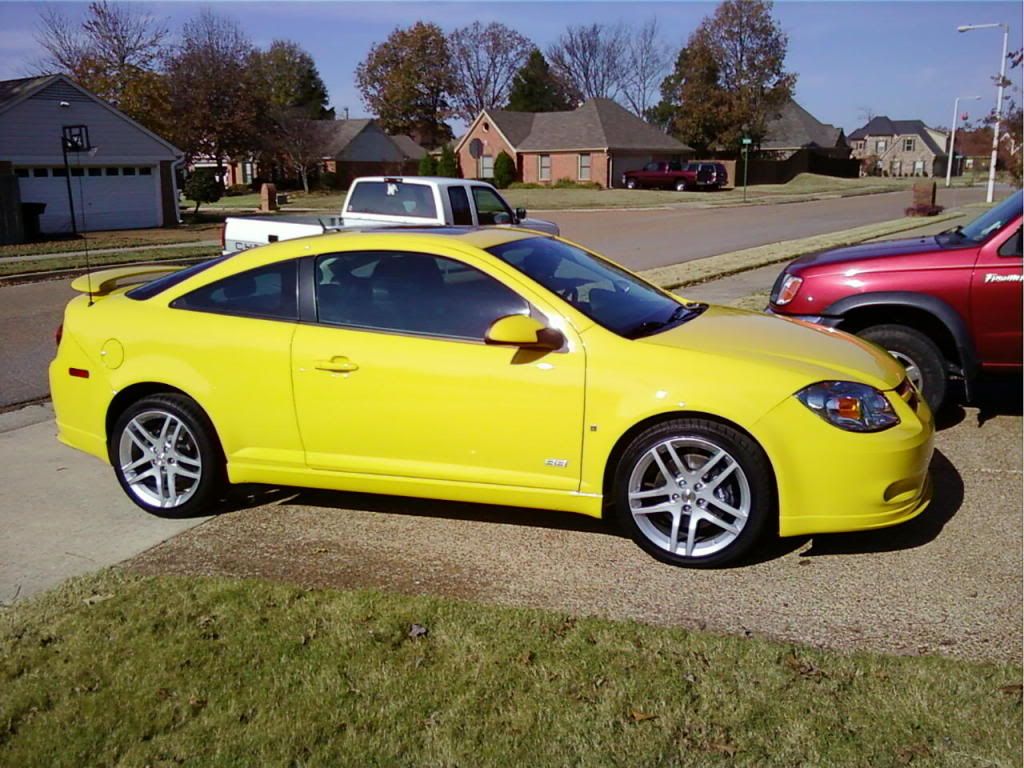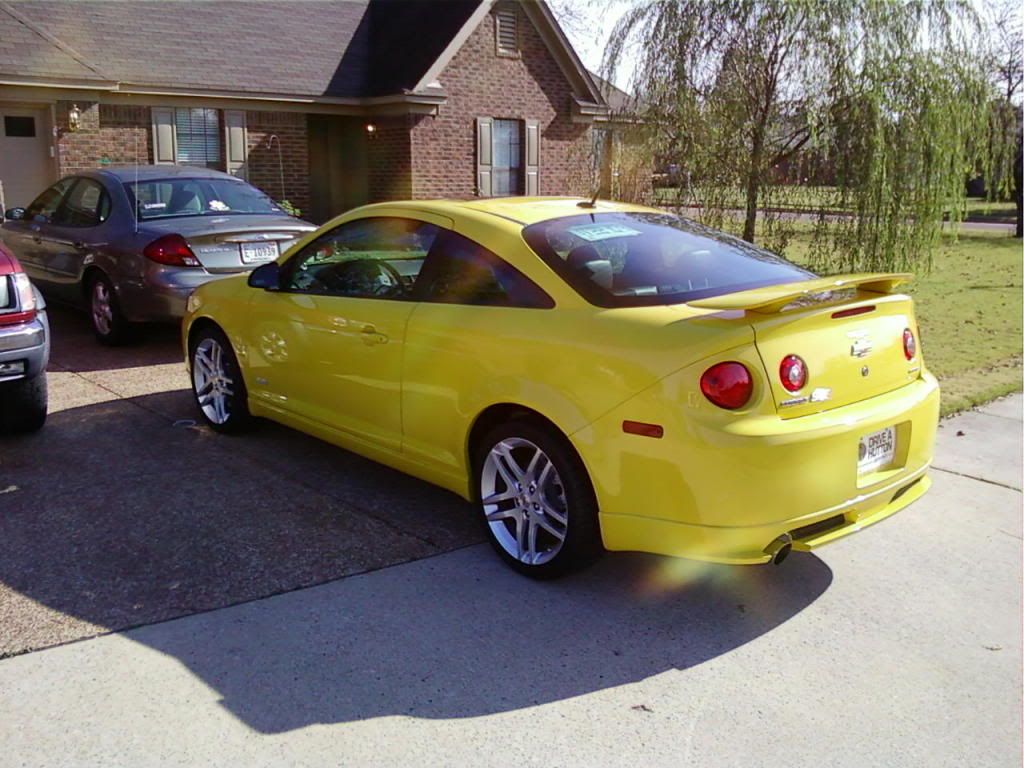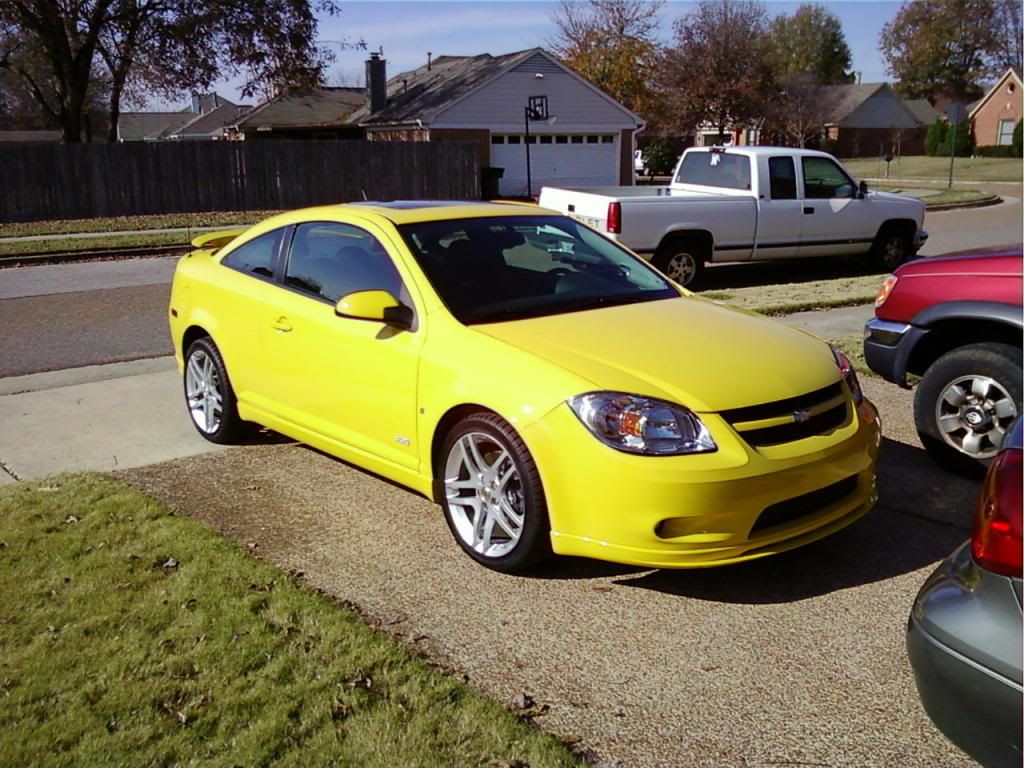 What do you guys think?
---

Im diggin it man, looks great!


Welcome to YC.com!




---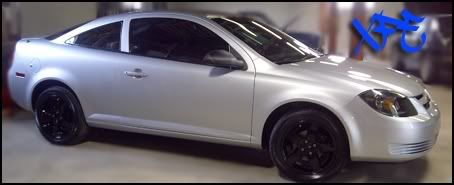 She is absolutely gorgeous!
glad to have you aboard. you wont find the tech stuff here compared to fail. net. but im sure you will enjoy the company more!
---
Last edited by scagnetti76; 01-14-2010 at

05:56 AM

.
im currently running Trifecta with the Injen charge piping and HKS BOV...... if you increase PSI take EXTRA care of these pipes before the install...... I have a major headache keeping a coupler on it and it keeps exploding like a grenade at full pressure. First i tried clamps, then i tried MORE clamps.... then a few different setups.... WHAT I NEED are Heavy duty clamps, i currently only have one, and its not the correct size.....

as of right now I have a huge exhaust clamp on it!

*anyway, like im telling you.... LOOK at the pipe, either Dejon or Injen and check it out! If it doesnt have a "lip" on the edge where a rubber boot/coupler goes have a machine shop weld a bead and grind one out on it for you, so the pipe has some grip and will hold the pipe clamp in place, instead of Detonating off the end of the pipe lol
Forum Regular
Join Date: Dec 2009
Posts: 68
welcome to YC!!!
your car is F****** sexxy!
Posting Rules

You may not post new threads

You may not post replies

You may not post attachments

You may not edit your posts

---

HTML code is Off

---