Newcomer
Join Date: Jan 2010
Posts: 5
New to the Great Car, Cobalt
---
I just got my Cobalt in October. I work a lot so I dont have much time to joyride of have fun upgrading the car. I have some great plans though. Well I guess introductions are in order; I'm a manager at the pharmacy known as Walgreens. Hopefully I'll get invited to EXA classes soon. I live in the Savannah area in Georgia. Now for my car; it's a 2008 Cobalt LS 2.2L. Got wheels for it a couple months back. Now I'm working on engine/performance upgrades. Picking up Pulstar Pulse Plugs to replace the stock spark plugs. Then will come a Cold Air Intake and Magnaflow exhaust. Then a new suspension which will lower the car an inch or two (no mountains here in Georgia like where I'm from, West Virginia).
Welcome to YC.com! Car sounds nice, throw up some pics!




---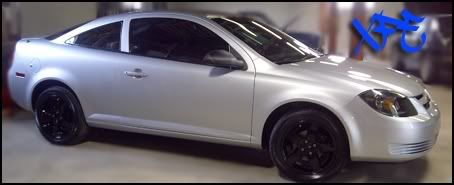 Newcomer
Join Date: Jan 2010
Posts: 5
Thanks for the welcome. I'll get some up tomorrow. I finally get a day off.
welcome! waiting for pics lol
Contributor
Join Date: Nov 2009
Posts: 499
Welcome to YC.com! cant wait to see the pics!!
---
Quote:
I think that is the plan....

"Hey let's switch out Megan Fox for Jack Black. No one will notice that." lol
Forum Regular
Join Date: Jan 2010
Posts: 74
i am also new but cant wait to see some pics!
Forum Regular
Join Date: Jan 2010
Location: Carol Stream IL
Posts: 195
Posting Rules

You may not post new threads

You may not post replies

You may not post attachments

You may not edit your posts

---

HTML code is Off

---