Newcomer
Join Date: Jan 2010
Posts: 8
Hi
---
Hey everyone I'm Mike from WI and I drive an 07 Cobalt LS Coupe which I hate. Just on here to look for some body parts. So I can fix it and get rid of this pile of shit.
Alright.....welcome to Yc.com!

Try Ebay, Craiglist, Maybe some local junkyards for parts.<<<<< Just a suggestion.




---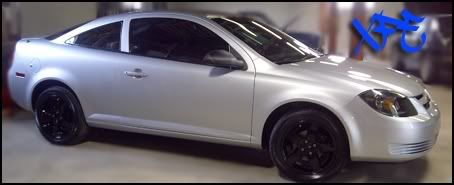 Hmmmm.... Maybe try *************. They have the same additude you do
We love our balts. I have no problems with it. Seems to be you caused the problems in the car since you are looking for "bodyparts".....
---

Contributor
Join Date: Jan 2010
Posts: 439
LOL how is he having an additude by saying he wants to fix HIS pile of shit?
---
ok... umm... hi... first off sorry yours is a piece of sh*t lol... second off tell us why you think yours is so bad... maybe we can help you out with finding the body parts and things of that nature... but why do you hate your car in general... and please... you seem like the kinda person who will write back with alot of CAPS and
faces... just a little story about why it has treated you so badly shall suffice.
other than that WELCOME!
---
2004 Mustang GT Vert 40th Anniversary Edition Black/Black/Black

Short Throw
Pioneer FH-P8000B Head Unit
Cobra Spoiler
Mach 1 Grill delete
Mach 1 Chin Spoiler
Functional Hood Scoop
Black Housed Headlights
5% window tint all around
Forum Regular
Join Date: Oct 2009
Posts: 53
Welcome and good luck on your parts search.
Posting Rules

You may not post new threads

You may not post replies

You may not post attachments

You may not edit your posts

---

HTML code is Off

---