Late Introduction
---
Well I have been a member of the site for a minute now I just never really posted lol. Here's a little about myself. I am 22 years old and married. I am on active duty in the US Army, I am a combat veteran. Currently stationed at Fort Hood, TX. Some of you may know me from other cobalt sites. I am on css.net but mainly on ccf.com
well this is my car and a few things i've done.
Tuner923
Ken-Killeen, TX
The Clown Car
Black 2009 Cobalt SS Coupe
Sunroof, LSD, USB Radio Port,
GM Performance Pedals, High Rise Wing,
Black on black stock SS seats
http://www.youtube.com/watch?v=T5gWL...layer_embedded

MODS

Performance

Trifecta select-a-tune (tc button)
Hahn Cool Ram Intake
Hurst STS
Muffler delete
Visual
20% window tint
Partial Debadge (trunk, GM badges)
Tinted tails/side markers
Red painted Boost gauge, dash trim, interior door pull handles, front bowtie.
Black painted Pillars, grilles: upper, lower and rear
MPx shorty antenna(was stolen and now replaced thanks josh!)
Red Cobalt SS decal on wing end caps
Removed rear Headrests
Fastest 1/4mi ET:
[email protected]
w/2.26 60'; I/T/ST
Fastest 1/8mi ET:
[email protected]
w/2.6062 60':stock
Future mods: stock dp punched cats, 3in cat-back in march time frame, painted headlights (this weekend?), this summer...Two red 6 inch centered race stripes
After deployment mods: turbo swap, charge piping, 3in DP, Projectors, coil overs, CF hood.
Boost Guage
Wing end cap
Looks so much better without headrests!!
---

---
Last edited by tuner923; 03-20-2010 at

04:36 PM

.
thanks for the warm welcome. and it is my pleasure to serve.
---

Welcome to the site...
---
Forum Regular
Join Date: Feb 2010
Location: Ocean County, N.J.
Posts: 77
Nice ride, I am probably newer then you but WELCOME!
Thank you for serving in our military!!!
I'm mobile all I see are the headrest pics.... Can someone quote the op and just include hhis pics for me?
Quote:
Wing end cap
Looks so much better without headrests!!
there ya go
---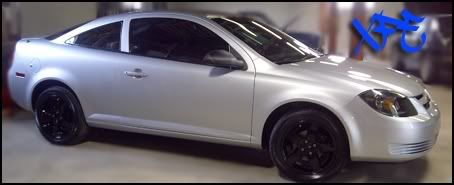 Welcome, thats a nice car man
Thank you for your service
Hope Your stay in Fort Hood is a pleasant one
---
Quote:
:bangs****ingheadagainstthewall: :throwshandsupindisgust: i give up...lol
this is when mike decided to give up his balt ^^
http://s4.zetaboards.com/Cobalt_Universe/index/
Posting Rules

You may not post new threads

You may not post replies

You may not post attachments

You may not edit your posts

---

HTML code is Off

---