Newcomer
Join Date: Mar 2010
Posts: 5
Hey, I'm One Confused Dad
---
I'm one confused dad and need your help. My daughter has an 05 2.4L SS auto. She goes to the races with me and of course wants to go faster. It seems that the 2.4 is a bastard or I'm not understanding things. All the cool go fast parts are for the 2.0 or the 2.2. What's up??? Are we dead in the water before we start?
We've done bars, springs and shocks. Oh, we did a CAI.
Now I started looking at headers and nothing for the 2.4. HELP!!!!

Join Date: Oct 2004
Location: Southern California
Posts: 1,651
I believe the 2.0L SS engine parts are interchangeable on the 2.4L SS .. but somebody with more knowledge correct me if I'm wrong.
---------- Post added at 05:52 PM ---------- Previous post was at 05:52 PM ----------
Welcome to the site BTW
along with what they said, you can take the supercharger and related parts from a 2.0 supercharged cobalt and put it on a 2.4 cobalt. The intake for a 2.2 will fit a 2.4. And yes check out the sites for exhaust options. Also you can turbo and supercharge a 2.4 relatively easy as compared to other cars.




Newcomer
Join Date: Mar 2010
Posts: 5
Thanks, it's all became clear. I thought they might be interchangable.
I'm not sure she ready for for SC or TC.
I drive a Procharged GTO and I think I see carnage in the future if we went that way to soon.
Thanks again, you guys are nicer than the GTO forum.
lol...we friendly here..
---
SOLD!
2.2 TURBOCHARGED. GT28 TURBO, 60# INJECTORS, WISECO PISTONS, EAGLE CONNECTING RODS, ZZP 3" DOWNPIPE, PACESETTER EXHAUST, K&N INTAKE, CUSTOM COLDSIDE PIPING, DEJON HOTSIDE PIPING, 2.4 INTAKE MANIFOLD,2.4 THROTTLE BODY, TRIFECTA TUNED.
Best Car Insurance | Auto Protection Today | FREE Trade-In Quote
heck yes we are, what about a small shot of nitrous though?




N/p sir
Any thing we can do to help, just ask!
---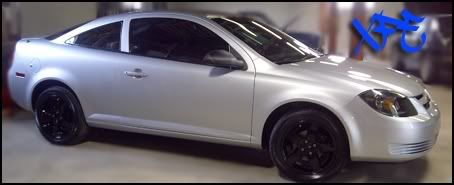 I guy at the meet I was at the other day was running a 75 shot on his 2.4 and he's hit 14.5 so far. no other mods btw
Posting Rules

You may not post new threads

You may not post replies

You may not post attachments

You may not edit your posts

---

HTML code is Off

---