First Post and I Have a Couple of Intake Questions
---
i have a 2.2l 05 base model.
and i have a few questions concerning cold air intakes.

I heard they get dirty fast and have higher risk of water sucking up into your engine is this true?

Also to install one do you have to remove your whole bumper or just your headlight?

I was thinkin about getting the injen 2 piece one that can be either a CAI or SRI.
yes..but only if ur low enough...

no..u don't have to remove the front bumper
---
SOLD!
2.2 TURBOCHARGED. GT28 TURBO, 60# INJECTORS, WISECO PISTONS, EAGLE CONNECTING RODS, ZZP 3" DOWNPIPE, PACESETTER EXHAUST, K&N INTAKE, CUSTOM COLDSIDE PIPING, DEJON HOTSIDE PIPING, 2.4 INTAKE MANIFOLD,2.4 THROTTLE BODY, TRIFECTA TUNED.
Best Car Insurance | Auto Protection Today | FREE Trade-In Quote
Welcome to the forum!

They do run a risk of sucking up water but you would have to be going thru a huge puddle to suck up the amount of water needed to do any harm.

To install you can just remove the passenger side headlight and headlight bracket and it's that simple. 6 bolts and the the entire unit is removed.

I'd go with Injen as well!




---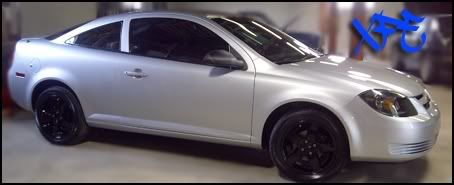 Forum Regular
Join Date: Feb 2010
Location: wisconsin
Posts: 236
thanks. this site is sweet. i get answers instantly and from fellow cobalt owners. thanks. i was sick of searching google
Cobalt Master
Join Date: Feb 2010
Location: Middletown, PA
Posts: 1,928
Welcome to the forums.
I went with the GMPP intake.
With it there is no more chance of sucking in water then the stock intake has because it uses the factory air intake behind the headlight.
Forum Regular
Join Date: Feb 2010
Location: wisconsin
Posts: 236
do still have the link of the gmpp intake cuz i tried lookin them up but i could not find one
Veteran
Join Date: Sep 2009
Location: california
Posts: 575
does anyone have any clues abour fujita cold air intakes?
I have heard good and bad about fujita. I have an Injen CAI/SRI intake on my car and I love it. I have also had AEM as well and it is a good intake system as well. I would go with either and AEM or Injen, just my opinion.
---
Injen CAI/SRI Intake/2.25" Custom Catback Exhaust/Eibach Sportline Springs/17" Drag Concept Rim/ARK Shorty Antenna/Black Out Tail Lights, Side Markers, 3rd Break Light
2006 Black LS
Short ram is the most practical way to go imo. Less bs dealing with the weather. Where you from in Wisconsin??
---
Built not bought fully bolted 2.2 and Trifecta Tuned
Authorized Trifecta Reseller In Central Wisconsin
Check out my new showoff thread!!!
https://www.yourcobalt.com/forums/veh...entral-wi.html
Posting Rules

You may not post new threads

You may not post replies

You may not post attachments

You may not edit your posts

---

HTML code is Off

---