Guest
Join Date: Mar 2010
Posts: 24
Newbie in the Pgh, PA Area...
---
Due to circumstances beyond the family control, I ended up having to get rid of my Silverado and now am driving a Cobalt. We used to have an Ion and I had a '93 Saturn SL (I know, not the same platform, but the car feels similar in many ways). In either case, we're used to this type of car and from our experience, this platform.

In many ways, I like this car much better than our Ion. The car just feels a little more solid.

One question I had was in regards to the TPMS. I'm looking for set of either 15" steelies someone may be willing to part with or 15" allows, 4 bolt for each. My question is related to what years of rims I would need to look for to keep the TPMS?

Thanks and hello to all!
Welcome sorry i cant answer your ?
---
My sig thanks to Gcobalt
Welcome to the forum.


Yayy for another Steel City Balt!


For the TPMS you can just get steelies from any year and then purchase the TPM's from the dealer and have then installed. Most tire places carry them as well.




---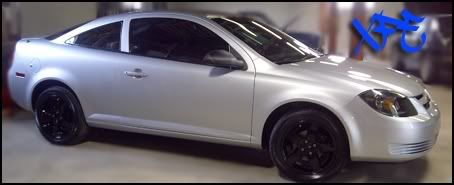 Guest
Join Date: Mar 2010
Posts: 24
How much do the sensors typically cost? I'm just looking for something to put snow tires on for winter. Don't want to put alot into it.

And thanks for the info...glad there's another one from the 'Burgh here!
Guest
Join Date: Mar 2010
Posts: 24
Thanks to all...getting used to the Cobalt...but it's an adjustment after having sat up so high for so long. I really miss my Silverado (really loved that truck), but at least I got the manual tranny to make driving a little fun with the transition.
Guest
Join Date: Mar 2010
Posts: 24
Yeah, it really blows not being able to see around anything anymore. However, it is alot easier to weave in and out of traffic. Not to mention, the extra 10+mpg isn't hurting either.
---
Last edited by LSlowBalt; 03-30-2010 at

06:48 PM

.
Posting Rules

You may not post new threads

You may not post replies

You may not post attachments

You may not edit your posts

---

HTML code is Off

---