Newcomer
Join Date: Apr 2010
Posts: 3
New in Dubuque IA
---
hi all i am new to the site obviously. i do not have a cobalt yet, but i will be buying 1 in the next couple weeks. i wanted to see what everyone has to say about them and to see if there are any common problems with them. the cobalt im getting is a 06 LT sedan that is that copper orange. i am thinking about doing an SS swap into it, but i am not sure. any suggestions would be great. thanks
Newcomer
Join Date: Apr 2010
Posts: 3
thanks i hope i can bring some great info to the site
Welcome! this forum is awesome! there are a few common problems just like any car in the world has. a few I can think of right now are

electric power steering recall
blower motor gets noisy
brake rotors warp fairly easy


ummm not really anything majorly bad that i can think of other than the power steering but that is a recall and is replaced for free.

I have had no major problems with my car so far and I'm at 12,000 miles now. I had an A/C line and a taillight replaced on warranty so far.

oh one other thing, it seems like a lot of people are having power window problems but I have manual windows lol.
Welcome to the forum!

For some info, just search around the site for some of your answers.

There is alot of info here!




---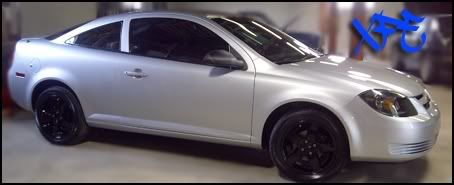 welcome! by ss swap I assume you mean motor swap... its not worth it. you're better off boosting the stock motor or finding an ss
Newcomer
Join Date: Apr 2010
Posts: 3
thanks all yeah i did mean engine swap, i am thinking about doing that because i might be able to get a totaled SS for much less than what it would cost just to boost it. but im still waiting to get the cobalt, need my prelude to sell first so i have the cash for it. lol but im going to buy it fosho!
welcome to YC!!!
save your money and just get a ss first
Veteran
Join Date: Jan 2009
Location: FL
Posts: 575
Quote:
Originally Posted by
Miss_Cobaltous2
View Post
welcome to YC!!!
save your money and just get a ss first
This would be a wise decision there are a lot more differences between the SS and the other trims than just a month powerful engine
Posting Rules

You may not post new threads

You may not post replies

You may not post attachments

You may not edit your posts

---

HTML code is Off

---