Newcomer
Join Date: Apr 2010
Posts: 6
New Member! Don't Know Much About Cars
---
Don't know much about my Cobalt. 2006 SS 2.4 Looking for some info on programmers, power chips etc...
Welcome to the forum!

Chips are garbage...stay away from those.

Pics??




---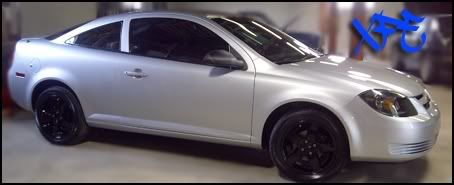 welcome. your best bet is a trifecta tune
Quote:
Find someone with HP tuners, I believe they can tune ya aswell, be better than a canned tune
a can of tuna? bahahahahaa
welcome to the awesome place!
you're funny mang, nah a canned tune is something you refer to as someone sends you a tune that everyone gets and no two cars are the same even they are the same car if you know what i mean. Its better to have the car custom tuned by a knowledgible person instead of relying on a one tune fits all. But I believe even if you order a tune most places well fine tune it after you get some info of what the initial tune did.

Yea, I know ya was just joking Brian though, just making myself more clear.
---
My Gone But Not Forgotten Cobalt(s) Show off

2015 Fiat 500 Abarth
|
2016 International Durastar
Check out my Youtube page
this person could very well be a sis lol
Veteran
Join Date: Dec 2009
Location: Elberton, Georgia
Posts: 680
Posting Rules

You may not post new threads

You may not post replies

You may not post attachments

You may not edit your posts

---

HTML code is Off

---