Hi Everybody
---
I sold my Toyota Echo and bought a new 2010 Cobalt LS coupe today. Got a fantastic deal.

I pick up my new car in a few days and I'm looking forward to many years of fun, safe, economical ownership and driving.
welcome! congrats on the new car
Congrats, and welcome to the forum!




---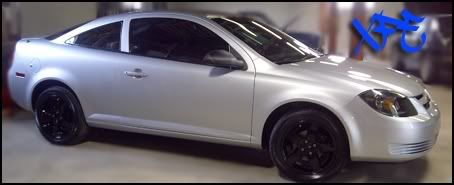 Thanks ...

I'm sworn off the foreign brands but the Echo was giving me up to 45mpg during summer months. That kind of mileage is a great hedge against high fuel prices.

I'm wondering what kind of fuel economy to expect. I got the XFE. Looks like from what I've read here and on other forums I should expect to get somewhere around 33-35mpg in a mix of driving.
you could pull out 45 if you tried




welcome!!
personally the xfe trim is useless to me. i got a fully loaded lt w/ sportspackage and i can manage to get 42 mpgs on somedays.


congrats on the new car!
Veteran
Join Date: Dec 2009
Location: Elberton, Georgia
Posts: 680
Welcome and congrats on the new ride!!!
Cobalt Specialist
Join Date: Jun 2009
Location: eastern PA
Posts: 1,286
Posting Rules

You may not post new threads

You may not post replies

You may not post attachments

You may not edit your posts

---

HTML code is Off

---