Newbie to the Cobalt?
---
hi guys just purchased a red 2006 cobalt lt 2.2 ecotec well long story short bought it for a daily driver and for my girlfriend but will think about doing little mods here and there i use to have a 2004 chevy cavailer with the same engine that one i only had racing seats, vibrant catback, tsudo headers, weapon r intake, b&m shifter yes it was an automatic lol.. and i had 18" icw black wheels do these cobalts still push the same horse power as the ecotec cavaliers.
Welcome to the forum! Lots of info here, search around a bit for ideas.




---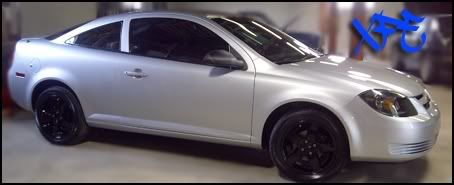 welcome
---
SOLD!
2.2 TURBOCHARGED. GT28 TURBO, 60# INJECTORS, WISECO PISTONS, EAGLE CONNECTING RODS, ZZP 3" DOWNPIPE, PACESETTER EXHAUST, K&N INTAKE, CUSTOM COLDSIDE PIPING, DEJON HOTSIDE PIPING, 2.4 INTAKE MANIFOLD,2.4 THROTTLE BODY, TRIFECTA TUNED.
Best Car Insurance | Auto Protection Today | FREE Trade-In Quote
Welcome to site. I'm not sure what the hp differance is from an 04 cavi, but I'm sure someone on here will
---
2006 LS coupe, tint, 18'' DR9 wheels, Eibach Sportlines, 12'' rockford sub w/600w rockford comp amp, alarm and so much more to come.
Get Out The Sawzall

Cobalt Master
Join Date: Apr 2010
Location: Sewickley, Pa
Posts: 1,856
Quote:
Welcome to site. I'm not sure what the hp differance is from an 04 cavi, but I'm sure someone on here will
I think the Cavi's 2.2 had 140 hp. I Think..
Cobalt Specialist
Join Date: Jun 2009
Location: eastern PA
Posts: 1,286
Contributor
Join Date: Dec 2009
Location: Tyler, Texas
Posts: 352
Welcome
---
2009 Chevy Cobalt LT
Mods
: Under-the-Dash Underglow, Chrome Package, Fog Lamps, 2 12" Kicker CVR subs and a Crunch 1600 watt amp, Tinted windows, Tinted Tail Lights, MPX Shorty Antenna, Vynal wrapped interior trim, Interior Blue Dome Light.
Future mods
: 4th Gen. Black Projectors, 6000k HIDs, Blue Wireless Remote Led UnderGlow Kit, Strut Bar, Sway Bars, Wheels.
thanks guys i think i'm going to change out the cd player it came with don't like it cuz it doesn't eject the cd anymore lol.. 1 day old and the cd player won't work right oh well just gives me a reason to go aftermarket i was looking at a clarion dd for the headunit 199 on crutchfield.com where would i find a control that would still let me use my steering wheel controls for the stereo? oh and are the stock speakers any good or should i change them out too?
hey guys i use to buy from gravanatuning alot and all of a sudden they disappeared what happened to them?
Posting Rules

You may not post new threads

You may not post replies

You may not post attachments

You may not edit your posts

---

HTML code is Off

---