Newcomer
Join Date: May 2010
Posts: 7
Current/past Owner Cobalt
---
Hey guys just checking in to say hi. I bought a base 2005 chevy cobalt sedan last week, and then this week I crashed it..
I really hope they will repair the car, but if my insurance company declares a total loss then what would be a fair price to accept?
2005 chevy cobalt
50k miles
past reconstructed title issued
bought for 5950
Welcome!

Thats sucks about the crash, glad your ok and good luck.




---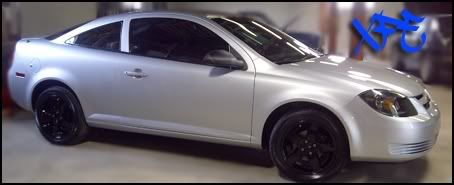 Cobalt Specialist
Join Date: Feb 2010
Location: Charlotte NC
Posts: 1,336
Cobalt Specialist
Join Date: Jun 2009
Location: eastern PA
Posts: 1,286
hey welcome, bummer about the crash, glad you're ok tho. wouldn't know what the insurance company will say really - they are somewhat unpredictable.
Welcome. hope you get that worked out. I don't really have any good input on that situation, sorry
Newcomer
Join Date: May 2010
Posts: 7
I really want to keep the car, it really fits my personality. The only complaint is the interior is a bit cheap compared to my old dodge stratus.
If anyone was wondering how it happened, I was driving home after work in rush hour. Some woman decided it would be a good idea to come to a stand still in the middle of the freeway and just chill there. The van that was driving in front of me was obstructing my view and by the time it had swerved out of the way, it was too late for me and I swerved out myself and lost control
Welcome sorry to hear its gone already thats was fast. Just take the money they give u and get a new one. Anout 8 months ago i tihnk i had a base sedan that had 32000 miles on it. i wrecked it and got 8500 out of it which thats what i payed for it
---
My sig thanks to Gcobalt
Newcomer
Join Date: May 2010
Posts: 7
So I was just called by my adjuster and they said they would offer 7500 for the car, minus the 500 deductible. so that leaves me with 1000 over for what I payed
Cobalt Specialist
Join Date: Feb 2010
Location: Charlotte NC
Posts: 1,336
Posting Rules

You may not post new threads

You may not post replies

You may not post attachments

You may not edit your posts

---

HTML code is Off

---