Whats Up from Long Island
---
Hey guys had my 05 cobalt for 3 years now. been picking through balt forums for a few years now. do some interior exterior basic stuff but am tired of all show no go
im a newbie when it comes to performance builds but im an engineering student and am sure ill be able to pick it up. looking forward to learning from you guys. got any suggestions on what i should do as a first project to give my balt some extra juice and ease me into it all
Welcome to show man!

Search around

Mods: (Assuming you have a 2.2) 2.4 intake manifold/throttle body, LSJ (or aftermarket) header/dowpipe. Then a Trifeta tune.




---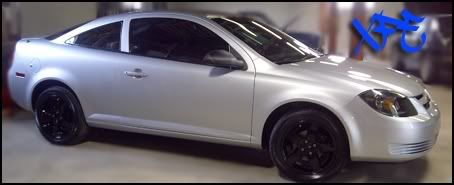 thanks man ill be looking into that. couple downsides i have an 05 base sedan and its an automatic which bugs me so much but it is what it is i cant afford a new ss haha

Join Date: Oct 2004
Location: Southern California
Posts: 1,651
Welcome to yc
---
My sig thanks to Gcobalt
Get Out The Sawzall

Cobalt Master
Join Date: Apr 2010
Location: Sewickley, Pa
Posts: 1,856
Cobalt Specialist
Join Date: Mar 2010
Location: Wisconsin
Posts: 1,437
Welcome! Post up some pics!
Posting Rules

You may not post new threads

You may not post replies

You may not post attachments

You may not edit your posts

---

HTML code is Off

---